Suzanne Sorkin
Badges
Tags on answered questions
Active Locations I am very curious to see someone going towards the same career as me , has the same mentality as to why you want/wanted to become a medical assistant. What does being a doctor include? Do you have to do a lot of sacrificing? I have a bachelors degree in human anatomy. I love to work preferably in a hospital or a pharmaceutical research lab. How much does a Librarian earn right out of college? What majors are required to become one, and what non-essential majors would give me an advantage in the field? What types of Librarians receive the highest wages? Also, is it possible to become hired as a Librarian without going to college?... I want to be more than one career and honestly want to know if it's possible to have multiple careers since it's a passion to continue helping people and animals. As a medical student are there any remote opportunities, professional development, or career advice to help students differentiate from others in securing a job? Majoring in health science pre-clinical track. Wondering what jobs are available with this degree. Thank you What choices are ahead of me that I don't know about yet? What is the best options i can take advantage of? How can i make the most of my time? are their any careers paths that deals with cannabis? i want to learn so that it can be another source of income. I would choose any career related to biology but with less involvement in medical field. I think that kind if job is hard to find but at least I need some kind of suggestions from anyone. I am using mypace to decide what I wish to do, but it does not say the required education level, I am wondering if I'd need through college or medical school to become an x-ray technician, or if a highschool education will be enough. am looking into getting in medical career any advice on what to take and what college more specifically my goal is to get in dental field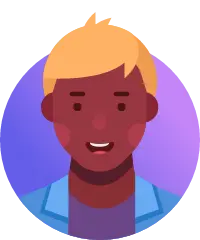 What would be the best college to attend to, to become a General Surgeon ? ? I want to become a marine engineer but I don't think I have the skills. I just don't think I'm smart enough, but I'm eager to learn.