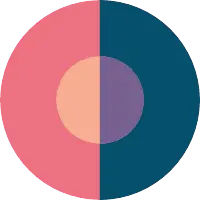 Khushi D
Badges
Following Tags
Tags on answered questions
Active Locations laya
Mar 11, 2022 267 views
what are some actvities or jobs i can partake in to challenge my readiness for medical school or college? Ana
Mar 17, 2022 334 views
I'm interested in two different careers but I don't know which one to pursue because both careers have some pros and cons from my perspective. #dental #dentist #dental-school #dental #dentistry I am a current senior in high school and going into college but I am only doing so as insurance or a backup because I know you can still have opportunities even without a degree. #career I am afraid of failures. #healthcare #medicine #college-bound
Pagadian City, Zamboanga Peninsula, Philippines Hey! I'm in 10th grade right now, and I am really passionate about Medical studies. I aspire to become a doctor.
What are some things that I can do now that will help me in my studies in the future?
#doctor #surgery #school #career #medicine Stacy
Mar 12, 2021 263 views
#career #dental hygienist #college
#tips #dentistry What are your experiences going into medicine? I've been watching a lot of youtube videos lately, and everyone that I've watched so far spends practically the whole day studying. Is medical school actually non stop studying? I do understand that medical school is hard, but there has to be some... I am planning to apply for universities soon and heard that interviews are quite common. Would be good to receive some tips and tricks to acing them and what are some common questions they would ask. Thanks!!!!! #business #career #university #school #interview AREF
Apr 25, 2021 414 views
#jobs #first-job #job-market #summer-jobs #job #job #job #job #job #job #job
Jerusalem, Jerusalem District, Israel Holly
May 20, 2020 1243 views
I'm currently in year 12 (11th grade) and I'm unsure about what degree to pursue at university, which university and which country (US or UK).
#university #uni #course #study #degree #college Divya
Apr 20, 2021 364 views
My GCSEs are almost done with and I have to choose my A-levels soon. I've already decided on taking biology and chemistry for my first two options, and maybe psychology as a third option because I think it's related to medicine and can help me. My fourth option is giving me quite a bit of a...