Tracey Jackson
Badges
Following Tags
Active Topics
Active Locations Rickie R.
May 26, 2016 513 views Alexandra K.
Aug 31, 2017 364 views
I am starting college in January at the spring session. I am not sure if it is exactly like starting in fall or not. #collegefreshman #college... Jordan P.
Jan 10, 2018 489 views
I am curious as to what specific careers people can have in the computer programming field. Since there are many languages that people can learn, I was also wondering what languages fit with certain careers. #computer-programming #computer-software... Grace D.
Jan 14, 2018 282 views
I've heard that college is about a lot more than the education aspect, that it's learning to live on your own and explore yourself as a person. Also, the majority of people end up switching majors anyway while still in college, so I'm wondering what should be weighed more: the university as a... Lauren Y.
Jan 14, 2018 419 views
Saving money is an important goal for college and a good way is to live at home. Many people say I am going to miss out on the best parts of college, advice?... Angelina N.
Jan 14, 2018 397 views Arianna A.
Jan 15, 2018 317 views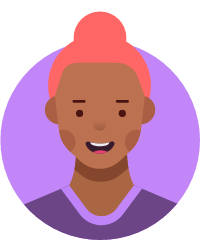 Verenice C.
Jan 16, 2018 311 views
Any job recommendations? Where to get cheap books? Scholarships? Savings tips?... Megan R.
Jan 16, 2018 274 views
Making the leap from high school to college seems pretty scary at times. It would be amazing to hear some advice about how to be successful, well-organized, and happy during the next 4 years! #tips... Emily V.
Jan 16, 2018 324 views
I'm going to be heading to college this fall and I'm worried if I'll be able to pick the right major for me. Advisers always tell us that a lot of people go to college undecided, but I'm afraid I would be wasting time and money if I go undecided. #collegedecisions... Jacob W.
Jan 16, 2018 320 views
I am dead set on going out-of-state for college because I want to escape my home state of Texas a bit to somewhere colder. I wonder which would be more worth it and easier. #student #collegedorm... Ivanna-Paula V.
Jan 16, 2018 270 views
I am applying for a psychology major and I want to finish my general ed as quickly as possible #collegebound #psychology... Tabatha J.
Jan 16, 2018 162 views
I'm asking this question because it's been a major topic pressing on my mind. I want to make sure that I have a brief understanding of independence and adulthood before taking that next big step. I've already been accepted into my school of choice, now its all about preparation.... Julia K.
Jan 16, 2018 316 views
Wondering if I should look at colleges with a further distance from my area #collegeacceptance... Destiny V.
Jan 16, 2018 245 views
I am a high junior who wants to get a bachelors degree in graphic design. Different colleges offer bachelors in graphic design but either bachelors in arts or science. I would love to know the difference, so I can go from their. Thank You!...