Karin Runett
Badges
Following Tags
Active Topics Cristian G.
May 25, 2016 3091 views
I'm a chemical engineering student in my senior year. I don't know many people who work in a profession such as engineering or business, but, is it common for those big corporations to ask you if you any tattoos? #college #engineering #career #engineer #interviews #hire... Christopher R.
Jan 19, 2018 238 views
For a long time now, I have wanted to be a psychologist because the human mind is extremely interesting but also because I feel like I could make a huge change in someone else's life. I have heard from many that I should consider an occupation that is more financially stable, which has caused...
#therapy #psychology #clinical-psychology #choosing-a-career Mireia R.
Jan 25, 2018 4445 views
227 votes
228 answers
Active yesterday


Houston, Texas Tanya M.
Feb 12, 2018 383 views Tori S.
Apr 16, 2019 233 views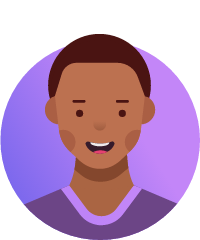 Stackz W.
Aug 01, 2019 117 views christina N.
Aug 21, 2019 115 views Joanna A.
Aug 23, 2019 128 views Vera L.
Dec 09, 2019 112 views
I am interested in IO psychology, but here's what's holding me back: I don't know if I'll have a steady job at a place like Google or Microsoft, or if I'll have to keep going from place to place every month or so for new gigs. #psychology #business #clinical-psychology #psychology... Thumelo D.
Jan 17 128 views
I am a very hardworking person. I am very keen to learn new things in life.l am very humble and also very creative. #psychology...