Paul Goetzinger MPA College Advisor
Academic/College Advising Assistance
Academic Advisor
Des Moines, WA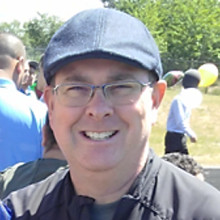 About me
Have been an academic advisor and career counselor at the college level.
Paul's career stories
When you were a student, did you do anything outside of school to build skills or get knowledge that has helped your career?
I have a life philosophy that basically says that I can "never stop learning." So I did a number of things outside of school in order to help with my job skills and assist me to be a better public servant, and to mentor the populations I worked for. For example, I obtained a certification in paralegal studies to help me be a better law enforcement officer, and to become proficient in writing reports for attorneys and prosecutors. I received training and certifications in technical writing to help me be a better writer and communicator. I also searched for and attended professional development workshops within my specialty, which provided me with a greater knowledge of specific skills and techniques to help me better advise the college students I worked with on campus.
Did anyone ever oppose your career plans when you were young or push you in a direction you did not want to go?
Yes, many of my friends and other individuals in my social network attempted to push me into a different direction. I know they may have meant well, but they seemed to be focusing more on my future monetary success more than anything. The problem with doing that is the fact that even though a particular occupation or major might lead to future success, it is not a guarantee, especially if it is something that I did not enjoy or something that I was not good at. Many times in life we gravitate towards something that seems to lead to economic success or view something in the media that is portrayed as being a successful career. The pathway towards achieving that success is normally not emphasized, and you may not be seeing everything involved in reaching that particular goal. I witnessed many students over the years pursue careers which involved extensive education, training, and adversity. Many of them failed in their pursuit of this goal. I have a personal motto, that I have followed which is, "Be what you are, not what you are not. They who does this, is the happiest lot."