Prerna .
Badges
Following Tags
Active Topics
Active Locations Daniel W.
Oct 23, 2015 3191 views
I am asking this because i really want to be a computer engineer in the future and i'm just asking. 0: #technology #writing... Sarah M.
Apr 26, 2016 1399 views
I'm trying to prepare for an interview I have in a couple weeks for an internship at a tech company so i'm hoping to get some ideas of questions I should ask the interviewer. What are the best questions you've gotten from an interviewee? What are questions you've asked in an interview that went...
17 votes
15 answers
Active Mar 31


Burlingame, California Dan L.
Apr 28, 2016 813 views
I have no idea what I want to do, so i'm always trying to learn more about what career options are out there. I want to learn about new careers, ones I probably haven't ever heard of. Any ideas or information would help, thanks. #business #technology #human-resources... subodh K.
May 05, 2016 554 views lohith K.
May 10, 2016 454 views Ivy A.
Oct 19, 2016 572 views
I attend an all girls school that is very STEM based and I was wondering what the advantages of not only this type of education, but of the career in STEM as a woman are. There is particularly controversy in math and science about the amount of women who occupy these jobs. I would like to know... Georgia B.
Feb 01, 2017 1143 views
14 votes
13 answers
Active Jan 31


Stoke-on-Trent, England, United Kingdom Maria T.
Mar 12, 2017 1183 views
61 votes
62 answers
Active yesterday


Trenton, New Jersey Cezanne B.
Apr 26, 2018 283 views
I am struggling balancing my social life and my academics. As of now my time as a student has been mostly spent studying and working to pay bills. Is it worth sacrificing my social life during college to achieve high grades? #sociallife #fun #studying #hard-work... Juan G.
Jul 20, 2018 194 views
Many people say it was the hand on work however is there something deeper than that, that brought you upon to pursue this field. #engineer... Alexandra F.
Jul 29, 2018 506 views
I am majoring in Computer Science and it is clear to me that there is a huge gender-gap. I am a bit worried about being over-looked because I will be a female in a male-dominated career. Any tips on how to stand-out and how to not let the gender-gap affect you? Thank you so much for your...
23 votes
21 answers
Active Mar 23


Miami, Florida Cassia T.
May 06, 2019 118 views
I'd like to program an app (just a small one to begin) in Swift. I have a Windows laptop, but I know that Swift works on Linux as well and I have a linux partition. What would be the best way for me to start learning how to program an app?... Hanan M.
May 06, 2019 204 views
As an aspiring doctor, I feel like I should know if I am getting myself involved in a career that may hold certain gender discrimination. Do women still face challenges in the STEM field? #stem #technology...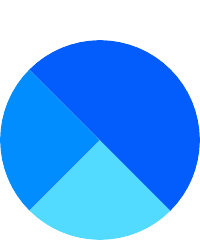 Matthew R.
Sep 06, 2019 66 views Andrea O.
Sep 06, 2019 67 views