Elaine Chan
Badges
Following Tags
Tags on answered questions
Active Locations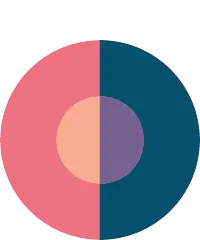 Hanna
Jan 16, 2018 702 views
I want to be an interior designer and I want to help people create a home of their own,but don't know how to start or what college is best for my specific major. #business #online-marketing #interior-design Hanna
Jan 16, 2018 611 views
I want to be an interior designer, but I don't know where to start. Should I start college looking for people who are wanting to go down the same path as me or who have already gone down that path? #interior-design #design #internships I was watching a series on Netflix called " The World's Most Extraordinary Homes" and as the host of the show interviews these architects they are predominantly men that have sculpted these buildings. #architecture James
Oct 22, 2016 790 views
People are telling me a master's degree is better than an associate's. #or #someone #with #year #either #five #two #architecture #computer-aided-drafting #drafting #architecture-and-planning #architect #career sammy
May 19, 2016 747 views
What are the steps in the design process, and how are they organized?.What do you expect me to provide?.How disruptive will construction be? #architect #web-architecture #higher-education #architecture Emily
Aug 18, 2017 777 views
This fall I will be a freshman majoring in architecture at Cal Poly SLO. My dream is to become an architect and I really want to make the most of this college experience. I am trying to decide whether I should get a Macbook of some kind of a Windows laptop. The students I have spoken with who... I know that some people major in civil engineering, then they go to get a masters in architecture or vice versa. #major #civil-engineering #architecture #architect #masters Mary
Jul 26, 2016 1090 views
Well, am interested in Fashion Modeling, a Piloting, and a Scientist and all of this are good career choices but my parents expect me to make them proud by choosing a great career choice that isn't modeling or traveling a lot and also earn a good money pay. But I love traveling places and need... I want to become an architect but my drawing skills are not up to the mark,what do I do? #design #architect #interior #drawing #drawing-skills Kayla
May 21, 2016 1072 views
I am asking this because I feel knowing color pallets would be helpful and important. If so I should start memorizing them now. #interior-design
Cambridge, England, United Kingdom I am 18 and im going to University of San Francisco CA. Im asking this question because i want to know where i should start my career. #interior #designers #interior-designer #interior-decorating #commercial-design I am 18 living in Utah and asking for suggestions for me as I am going into Interior decor. #business #design #interior-design #interior-decorating I am asking this question because I am studying interior design right now, but due to some academic issues I can't continue with the major. I still want a job associate with interior design will that be something difficult to do? The major I will be changing to was my minor - Japanese.... heidi
May 04, 2016 857 views
I'm a high schooler - should I try and intern somewhere or should I start to study anything in particular? #architecture #architect