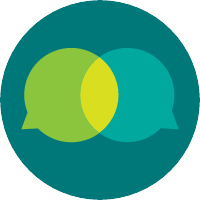 Alex Blitstein
Badges
Following Tags
Active Topics
Active Locations Sean D.
Mar 25, 2015 2113 views
29 votes
25 answers
Active Oct 23 Pakkapol S.
Jun 24, 2015 775 views
I want to know this because I love to cook and I like to make different food with the ingredients in front of me. I want to cook for my family cause I need to help them when I grow up. So please help me so I wont have to be helpless. Thank you #chef... Shayla C.
May 11, 2016 2555 views
I just heard about this job. I'm great with numbers, and do well in math class in high school, but this job sounds kind of boring. Do you like your job as an auditor? Is it really as boring as it sounds staring at spreadsheets and numbers all day? I'd also like to hear why you chose to become...
20 votes
20 answers
Active Feb 27


Seattle, Washington Mark Z.
May 19, 2016 768 views
Having an accounting job after college is something I am very excited to pursue and work hard for. However, I do not know which types of firms I should apply for. I know I should go and look at all types of firms, but what makes a work-place the "right one"? #business #finance #accounting...
10 votes
10 answers
Active Sep 30


Ossining, New York Ezhilarasi M.
May 19, 2016 2358 views
22 votes
18 answers
Active Aug 03


Chennai, Tamil Nadu, India Altaf Q.
Jun 22, 2016 374 views Abinaya S.
Jun 29, 2016 883 views
11 votes
11 answers
Active Oct 12


Sriperumbudur, Tamil Nadu, India Abbas E.
Sep 28, 2016 1539 views
44 votes
43 answers
Active Nov 19


Los Angeles, California Maria T.
Mar 12, 2017 2063 views
112 votes
114 answers
Active Nov 19


Trenton, New Jersey James A.
Sep 01, 2017 531 views
I am hoping to attend college somewhere for marketing and i'm hoping to do some internships during college to get experience for when i graduate. I was wondering what year should i start looking and getting internships? Also do companies look at summer internships as less then school year... Shanice N.
Jan 16, 2018 365 views Kisan C.
Jan 17, 2018 487 views Joshua H.
Jan 23, 2018 1409 views
I'm currently a sophomore at Rutgers Business School majoring in accounting and want to know what would be the best way to earn those credits. Should I double major, get my masters, minor in a few things, or do something else entirely? I'm planning on doing auditing for the big 4, but I'm open...
36 votes
36 answers
Active Jul 20


Bordentown, New Jersey Mireia R.
Jan 25, 2018 4831 views
233 votes
235 answers
Active Nov 13


Houston, Texas Mireia R.
Jan 30, 2018 729 views
20 votes
19 answers
Active Oct 10


Houston, Texas