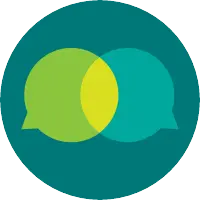 Alex Blitstein
Following Tags
Tags on answered questions
Active Locations Shayla
May 11, 2016 16446 views
I just heard about this job. I'm great with numbers, and do well in math class in high school, but this job sounds kind of boring. Do you like your job as an auditor? Is it really as boring as it sounds staring at spreadsheets and numbers all day? I'd also like to hear why you chose to become... for my career #doctor #engineer #teacher #scientist #dancer #leader
Sriperumbudur, Tamil Nadu, India Kiara
Aug 16, 2018 585 views
For a Finance Major:
Which clubs are worth taking?
Should I start internships right away?
Is it smart to graduate in 3 years?
#college #finance #internships #scholarships #honorscollege andre
Apr 29, 2019 589 views Hello, I am a first year finance major at a university and I have been researching various types of investments. I am interested in investing some of my money in the DOW, S&P and Amazon. I do not know which brokerage firm is the best, or if ETF's are the best choice or how to even start... Kelli
Aug 22, 2018 438 views
#internships #majors #internship sarah
May 22, 2018 570 views
I am excited about leaving home and pursuing my education... What tips do you have to help me be successful when I am on my own?
Sarah #family #vet Isaia
Jan 31, 2020 182 views I want to know this because I love to cook and I like to make different food with the ingredients in front of me. I want to cook for my family cause I need to help them when I grow up. So please help me so I wont have to be helpless. Thank you #chef #family Sean
Mar 25, 2015 2965 views
I Know it will be hard after college to get a job with a business major so I want to know whats out there #business #finance #accounting #marketing #accountant Im a student at job corps #interviews
Sedro-Woolley, Washington Mark
May 19, 2016 1072 views
Having an accounting job after college is something I am very excited to pursue and work hard for. However, I do not know which types of firms I should apply for. I know I should go and look at all types of firms, but what makes a work-place the "right one"? #business #finance #accounting #economics #accounting #business #finance #accountant Bahara
Jan 07, 2020 1487 views
I am in my third year of university and I have to decide before it 's too late. I am planning to switch my major in Accounting into minor and major in international business. I need some advise regarding the employment of my chosen minor and major. Moreover, I need guidance if I am making the...
Vancouver, British Columbia, Canada