Career Questions tagged Business Law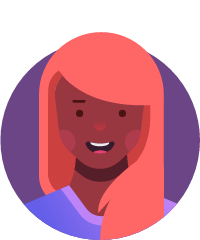 Jordan W.
Jan 10 36 views Paige O.
Dec 03, 2020 125 views
I know that I would like to go into political science for my major since I am very passionate about it. I am interested in politics, history, and law. #law #politics #political-science... Michelle L.
Aug 22, 2018 281 views Wasi S.
Jun 24, 2016 779 views Floyd A.
May 24, 2016 546 views
I am asking because I want to pursue a career in sports business management while I also want to represent athletes and negotiate contracts on their part #management #sports... Siena R.
May 14, 2016 783 views Luis A.
May 14, 2016 619 views
My dream school Is Stanford and I am determined to work as hard as I need to so that I can accomplish my goal of graduating and starting my career in business or becoming a lawyer. I come from a low income family so not only would it help me but, It would take less stress off my parents back.... harshitha N.
May 11, 2016 734 views harshitha N.
May 07, 2016 1060 views Gemi M.
May 07, 2016 1050 views
I am asking because I plan to be a successful business lawyer. #business #lawyer... Deborah S.
May 04, 2016 1107 views Deborah S.
May 04, 2016 1626 views Anina H.
Apr 28, 2016 3567 views
Hi! My name is Anina and I'm a high school senior interning at Career Village. One of my younger brothers is very interested in becoming a lawyer, and I just recently found out that you can be a lawyer and work at a tech company (and others, not law firms). Do you like working as a lawyer for a... Student Voices by CV ..
Oct 16, 2015 1167 views Rob J.
Mar 12, 2014 1413 views
I am a junior in high school and I plan on having my own business, but I do not know what majors I should study in college and the type of business I should create. #business #entrepreneur #business-law...
4+ million learners use CareerVillage to get career advice.
About us