Oanh Tran
Following Tags
Tags on answered questions
Active Locations Can art be used to design things for aerospace science? Like creating rockets and designing and making them work? I will be attending college next year and I am wondering what I should expect. Fahmi
Dec 18, 2022 524 views
I am 12th Grade student and preparing my application for undergraduate admission.
I like biology and computer programming both? what challenges did you face? I my family no one is a vet put they all have some type of animals and not only one or two or just like little animals like dogs and cats they have horses, goats, emos, and cows and many of them. They are always asking people if they know about a vet when they are sick and sometimes the vets... i would do as many years of school to become a vet because that what i really love to do like deal with animals and all that. I want to go to a two year college school that has pre vet and then transfer to another school and study vet school ands get my licence and all the thing i need to... Why did you choose to become a veterinarian? How did you make your dream possible? How much time did it take to become a veterinarian? Did you have motivation to become a veterinarian? How much hard work did it take? Did you have support from other people? If you could would you change your... What made you want to be a vet?
Was being a vet your first choice as your career?
When did you start your first vet job?
What was your first thought of vet school?
Was vet school fun?
Rock Hill, South Carolina Kolby
Nov 10, 2022 224 views
What are good career paths to go down if I want to become a veterinarian and work on both small and large animals? I'm currently a sophomore in college, majoring in history but I would also like to study Animal Health and Behavior without having to worry about travel Ani
Oct 10, 2022 214 views
I've always loved working with and around animals but have no interest in veterinary work. I've worked mostly with horses and small companion animals and am very interested to continue working with them after high school. also, are there any book recommendations for an aspiring biologist? What are great tips i need to know about becoming a vet or chef. Kylie
Aug 31, 2018 663 views
#veterinarian #veterinary-medicine #animal-health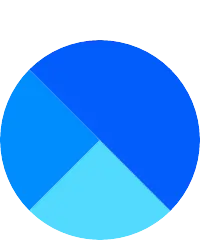 Erick
Sep 06, 2019 511 views
I love working with animals and I am good at adapting to new situations #veterinary #veterinary-technician #veterinary-medicine