Corey Everett
Badges
Following Tags
Tags on answered questions
Active Locations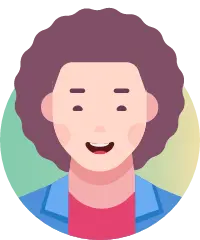 #video-games #animation #game-design #video #video-game-design I want to get a job in art/design and right now i think i wanna be an animator. However, animation jobs like that don't get paid well. Does anyone have any advice?#college #art #animation #artist #design Ryan
Mar 08, 2017 882 views
I'm considering becoming a storyboard artist for kids cartoons and new animated films, but I'm not sure where I should go to learn the skills that I would need. My main objective is to get a bachelors degree in arts, but I want to know which colleges are better for becoming a cartoonist.... sean
Sep 01, 2017 639 views
When you put animals in cartoon you make their animations look so easy. I don't think it seems that hard to do. #animation #3d-animation sean
Sep 01, 2017 708 views
I know people love a good monster battle. No one can resist fight like those. Take Godzilla for example everyone loves his fights. So why not get a new beast in the house. #3d-animation #animation #animals #animal-behavior I've been interested in becoming an animator since I was 7 years old,i'm currently 17 years old right now,and I wanted to know what environment/ lifestyle an animator has? #professional #animation #animators #expertise #2d #3d Rita
May 19, 2016 864 views
I come from a very strong fine arts background, but I'm about to transfer into a school for an animation/illustration major! I don't have much experience except for a lot of drawing experience and one 3D modeling class. #animation #drawing #3d-animation #computer-animation #illustration... alisha
May 14, 2016 1192 views
this is actually my dream job so i want to be prepared for when i start applying to colleges. #film #animation #television #video #anime #art-director Maddy
May 03, 2017 1128 views
Hello I really need help. I'm in an art class with a group of art students and we draw anime characters and others kind of art work. We just had an idea to make or learn how to make a full anime episode and need suggestions! It's dream and to my friends! #japan #animation #3d-animation...
Douala, Littoral, Cameroon jiafu
May 30, 2017 799 views
The job i want want requires 2+ years of experience in game development animating characters. #animation #computer-games #career-details I am 11 years old and I have been thinking of a job in animation, I was hoping that I could get some support of what college that I should go to and how many years I should be there to be successful in my career. Thanks! #animation At my school, all the seniors have to do a senior project. As a Junior who is interested in majoring in film and animation, I do not know whether to make my senior project Career Exploration or a new skill. Which one would be best? A note: Students at my school have different opinions on...
East Greenwich, Rhode Island I have some interest in becoming of the the jobs above. I really like being creative. #art #animation #game-design #2d-animation I have made some stop-motion animations and I was curious how I get people to see it and get it noticed. #art #animation Justin
Aug 11, 2016 1078 views
I want to know what to take for animation. #animation