Micayla Strickland, CPA
Badges
Following Tags
Active Topics
Active Locations I am about to be in my second year of being a business administration major with an emphasis in accounting. I was wondering what kind of jobs lie for me once i graduate? Is it relatively easy to find a decent job after graduation? business... An N.
Aug 31, 2017 401 views
I'm still a bit uncertain on what I want to major in, at this point I don't know if I ever will. What major can be accommodating in different fields? major undecided college college-major... I am wanting to do Business/Accounting and I am wondering if I would have to take them as separate degrees or are they on the same track to where I can obtain both at the same time.... Because I was wondering if I can change it if I end up not liking my major...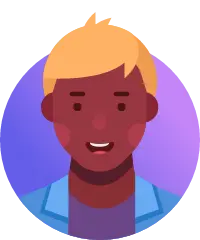 Hi all! So I am using the common app and I'm just confused as to what the FERPA is and if I should surrender my right or not. Thanks in advance! common-app college college-advice ferpa... West Chester, Pennsylvania I am interested in many different fields of study and I don't know how I decide on what I actually want to study in college and I feel that I should try to figure out a basis for what I want to do, considering I am in the college application process. college major indecisive thoughts... time management is hard and sometimes I forget to study ahead of time... I was just wondering what made you choose the career you currently have now? What inspired you to pursue that career? Why? Or did you just end up at that career? What are some of the things you like about your career? Or don't like? And what you did to get there? career-path career-choice...
North Richland Hills, Texas I am asking this question because I am interested in being one and I just want to know what do you do in accounting.... Basically, I am an accountant trying to apply for jobs & please let me know what is the toughest part of the jobs for me?...