Ana Owen
Badges
Following Tags
Active Topics
Active Locations Karen P.
Aug 15, 2016 734 views Keiera J.
Nov 04, 2016 622 views
I am currently studying another language and wanted to know if it really makes a difference when searching for a future career. #foreign-languages... Nada D.
Dec 09, 2016 643 views
I am currently a freshman and I want to do my best to prepare for the expense as well as make myself stand out as a candidate when I apply to highly selective universities. #pre-med... Rj J.
Dec 11, 2016 670 views
Hi I'm a student at Westwood High School which is ranked 48 for academics out of all the high schools in the country. This means we have lots of competition amongst our peers. I'm currently trying to build a resume that won't only look better than my peers but also grab the attention of good...
#volunteering #college #resume-writing #college-advice #job-application Ena W.
Mar 04, 2017 746 views
Sometimes I do not have enough patience for my study. My GPA is very normal then how to encourage by myself?... ian B.
Oct 12, 2017 457 views Lauren Y.
Jan 14, 2018 404 views
Saving money is an important goal for college and a good way is to live at home. Many people say I am going to miss out on the best parts of college, advice?... Monique C.
Jun 27, 2018 224 views Savannah B.
Jul 07, 2018 230 views
I want to be a TESOL professor, but I want to also be able to provide for myself. #english #tefl... Savannah B.
Jul 07, 2018 307 views Shaylee W.
Jul 13, 2018 266 views
when applying to a collage what should you do on your resume to make a good impression. #pro #collage... emma H.
Jul 13, 2018 310 views
do you go to regular college an then law school or just law school ?...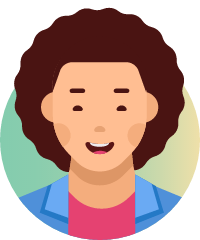 Noelle M.
Jul 14, 2018 293 views
I've managed to come up with a list of several schools that I like and would enjoy attending, but I'm at a bit of a loss when it comes to which schools I should even apply to, let alone which one I should go to, one has a way better academic program, but the price is a lot higher and it's a lot... Angelina Y.
Jul 15, 2018 311 views
The studying at sea and going to multiple places sounded nice but I would also like to do studying in Australia or Europe. Who do I go to for information at my school? What needs to be done to make it possible? I am going to be a freshmen in college in September and I was thinking of doing...
#australia #help #studyabroad #college #education #travel #study #information Simi A.
Jul 26, 2018 263 views