Jeremy Howell
Badges
Following Tags
Active Topics Alex D.
Dec 04, 2014 754 views
I am entering college in two years and am very interested in sports. I watch most sports and know a lot about each. I want to be involved in pro or semi pro leagues as a sports agent. I would like to know colleges good for the topic and majors needed in order to succeed.... Julia R.
Mar 24, 2015 786 views
I am a high school senior who is going to be graduating this summer. I wanted to go into an economics major, but I did not know what my future would look like with that degree. I am very interested in studying a math related topic being that it is my favorite subject. A career where I would...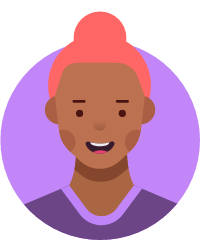 Jackie Z.
Mar 25, 2015 1308 views
Hi, I am currently in grade 10, and many of my classmates seem to already have their whole life planned out. I live in Canada, and I really want to get into an American University, but the chances are slim due to my lack of opinion on what career I really want. In school, I am doing well in... Payton .
Apr 07, 2015 2223 views
Hi my name is Payton i'm in sixth grade i love wrestling and my favorite superstar is John Cena i watch WWE wrestling and i want to become a wrestler just like them when i grow up #wrestling #wwe...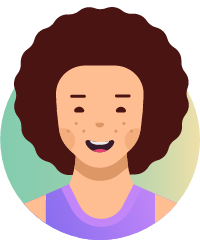 Joseph S.
Apr 09, 2015 765 views
I am extremely interested in joining the navy, and helping others around the wold young and old. #military #navy... Luke P.
Apr 09, 2015 773 views Gabriel C.
Apr 09, 2015 758 views
I enjoy Basketball and i would want to become as good as LeBron. #basketball... Antonio F.
Apr 21, 2015 804 views Jon C.
May 14, 2015 28199 views
I am a sophomore in high school and I am wondering if by going into the Military will boost my chances of becoming a police office or a firefighter, when I get out of the... Thu N.
May 15, 2015 2089 views
College is coming up very soon, and I'd love to get more familiar with the tech industry over the summer before I finalize my decision to major in CompSci. Besides online courses, is there any way I could explore CompSci or technology hands-on over the summer before senior year in high school?...
#high-school #internships #computer-science #summer #programs #technology Indira M.
Apr 12, 2016 587 views kijah G.
Apr 12, 2016 539 views Ana P.
Apr 13, 2016 458 views
Because I want to be well prepared and have a good understanding of my career that I want as a social worker.... Melissa L.
Apr 13, 2016 482 views
I'm asking because once I graduate I'm interested in being a business manager.... viviana O.
Apr 13, 2016 620 views