Kim Schiavone
Badges
Following Tags
Tags on answered questions
Active Locations I want to learn graphic design and develop my skills, but is it worth going to university for it? I've seen a lot of videos about free online resources to learn it. How to become an entrepreneur so for business from home who would you do it if you're not educated on it or have had anyone try to show it, and how do you get a job permit? I'm interested in artsy things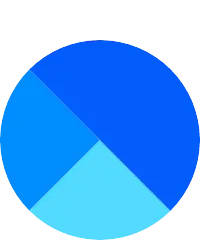 i feel like ive started too late in learning a new skill. there are many artist who can make amazing drawing or animations that are 5 years younger than me i feel like i started to late. so how long will it take me to get better? How did you get your business up and running? What I mean is: who was there to help you start your business? How do I find why I want to start a business, like what was my inspiration? Or what's the hardest thing about being self-employed? How can I build clientele if I don't have any? What...
Lexington, South Carolina Entrepreneurs, what is your most valuable soft skill? I like designing dresses and graphic tees but I don't know where to get inspiration from. what colleges in kentucky are best for people looking to major in graphic design? this is what i want to pursue in college and as a career and im looking for lots of opinions I am in 8th grade. I have recently started a cookie cake business, Bella's Custom Cookie Cakes. I am currently baking cakes in my house. In the future, I would like to have a bakery. What steps should I take to grow my business? I'm currently in 7th grade going on to 8th and I've already got my future planned ahead of me I want to be a cosmetologist or a fashion designer I'm working on my self and my future!
I have hobby's like doing hair and painting, singing ,I got to dance school and I'm working on that too! My dream future is owning a live in bookstore that is kind of like a cat cafe except with added books and more animals and to become an author however i am nerodivergent and have an extremely hard time sticking with one project before moving on to another any tips on how to get out of this... My Name is Fabrice and Im 18 Years old I am currently a high school student who is about to start a bachelor's in communications in the fall. I don't know if a communications degree is relevant to illustration and art, but I have always wondered about the possibilities of working in something creative like this. How could I become... What should be included? When will I need it? Hey there, I am about to graduate next year, and I was just wondering what it takes to become a graphic designer. For example, is it possible to become a graphic designer with not going to school, or art school vs. regular school for receiving the education.