Pune, Maharashtra, India Ethical hacking, also known as white-hat hacking, is a cybersecurity practice that involves using the same methods and techniques as malicious hackers to identify vulnerabilities and weaknesses in a computer system or network. Ethical hackers are professionals who are authorized to perform...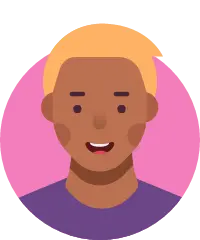 Easy Data Connectivity: Power BI allows you to easily connect to a wide range of data sources, including cloud-based and on-premises data sources, such as Excel spreadsheets, SQL Server databases, and other popular data sources. Interactive Visualizations: Power BI provides a range of... I personally do not know a lot of peole in this industry and would really like to know from some experienced people that what are the challenges that they face, because every job has it's own pros and cons and i would like to know more about the disadvantages I am honestly interested in all aspects of culinary arts, be it photography or creating new recipes or staying in kitchen for long hours or even writing about food.
What currently and in the next 10 years has the most scope to expand? I have selected some colleges for my bachelors in culinary arts, however i am not sure which one to select because some of them have good internships and placements, while others have a better teaching faculty or some have amazing events in their campus. What should i give priority to? Also,... I am giving entrance exams but don't have enough knowledge about many good colleges apart from the top IITS or NITS I am currently 17 years old and will turn 18 this year, i love exploring new options for career, volunteering and utilising my free time but majority of the entrepries or volunteering firms have age limits of being atleast 18. I am unable to explore my career opportunites and decide if i... I am leaning towards two choices for career, either culinary arts or event management. I am still not completely confident to make a choice, how do i know what is the best choice for me in the long run for a career? How do i know if i want to pursue culinary arts as a profession or i just like it as a hobby to research, learn, cook food Aditi
Mar 24, 2022 286 views
i am a ninth grader i have recently been interested in the psychology field so i would like to know more about it Aditi
Jan 29, 2022 326 views
i am a 9th grader ,who has B+ grades . #computer-science #computer #technology #computer-science Aditi
Aug 30, 2021 251 views
A ninth grader who has only another year to choose the field , an b+ student . #career Pawani
Aug 27, 2021 2168 views
#engineering #biotechnology #coding I'm doing BA in Psychology and want to pursue further studies in this field. I want proper guidance about the steps to become a counselor and a clinical psychologist. #psychology #clinical-psychology #counseling #child-psychology #relationshipexpert #psychologist