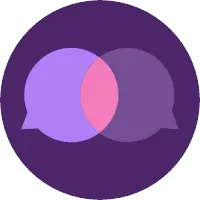 Cheang Isaac
Badges
Following Tags
Tags on answered questions I really don't know what to ask. I've been searching for a decent and anxiety unnerving job for about a week. I have major anxiety but I work well with people. I am 17 years old and I am about to graduate this year. I turn 18 in, literally, five months. I want a job and I want to save up money... I don't want to choose a major that will eventually be useless to me in the future. #college #college-major #career-counseling #academic-advising I am an undergraduate student majoring in Urban Studies. I am now taking a course, which is Urban Economics Studies Since I didn't study economics in High School, I don't really understand in it. Also, I find myself more interested in Spatial planning, but not in urban economics. So should I... Marie
May 15, 2020 567 views
I know this is for questions but I just want to thank all the professionals for there answers and support
#thank you Luis
Jan 22, 2018 624 views
I am a HS senior and I've been accepted to some of the colleges that I applied to. The one thing that is bothering me is that I don't know what to do once I choose the school I'll spend for another 4 years. #Any #tips #thanks #college Julio
Oct 14, 2019 260 views
#video-games #criminology I am in choir, orchestra, Model United Nations, student government, theatre, and more, but I am not sure whether I should continue all these things in college. What should I continue and what should I quit? #college-advice #highschool Jamar
Jan 26, 2020 255 views
I am a college student. #student I'm not really sure what to do for college, I'm a junior in high school and I'm pretty lost. I don't really have any ideas in mind, although I spend a lot of time on my laptop I don't see myself liking a profession based on technology ( I've researched about computer science, programming, etc.... Iqra
Apr 18, 2020 3368 views
Why didn't you do it and is it something you would recommend others do? #college-advice #college #highschool #highschool-advice #JULY20 what did u want to be when you grow up ??? #any #degree #educator #criminal-justice #college