Rohit Nambiar
Badges
Following Tags
Active Topics
Active Locations Thomas L.
May 22, 2016 523 views
I've made a linkedin profile and I don't quite understand how to use it to obtain a job that I want. I am currently a sophomore in college, I major in Civil Environmental engineering and I would like to know how using Linkedin can help me find a job. Thank you. #job #linkedin #ceo... Zachary T.
Sep 01, 2017 359 views Lejla B.
Jan 16, 2018 317 views
Specifically, I'm going to earn a bachelors in #biology, and I️ was just wondering if there's a listen if countries it's accepted or not accepted? #college #international... Jeancarlo B.
Jan 17, 2018 396 views Sebastian W.
Jan 23, 2018 261 views
If I were to earn a degree from a medical school in the United States, how complicated would it be to work as a doctor in a country such as Germany? #medicine... Yomaris E.
May 24, 2018 1024 views
49 votes
49 answers
Active Dec 23, 2020


New York, New York Orlando S.
Mar 03, 2020 335 views
I am always on time when it comes to work. #work...
18 votes
20 answers
Active Oct 13, 2020


El Paso, Texas Hannah C.
Apr 08, 2020 320 views
19 votes
17 answers
Active Oct 30, 2020


White Plains, New York Ellen Z.
Jul 17, 2020 282 views
I have no idea which career I want to pursue. I'm interested in technology, business, and also medicine....
20 votes
18 answers
Active Oct 27, 2020


McDonough, Georgia samya C.
Jul 21, 2020 106 views
i want to be an actor since my childhood but don't have the links to get into bollywood and getting into bollywood is not easy until you hold some power....so can i become an IS officer or Ciminal defence lawyer and then become an actor on the basis of my links in future....is it possible ?im... C L.
Sep 29, 2020 411 views
For all professionals & students who are reading my post, I thank you for your time and I appreciate any suggestions you share! Please take care of yourself. CONTEXT: Because of COVID, most companies are conducting interviews via video. I found that it's more challenging to leave a good...
#interview #recruiter #technology #interviewprep #career #careercoach #jobs #hr
21 votes
19 answers
Active Dec 10, 2020


Calgary, Alberta, Canada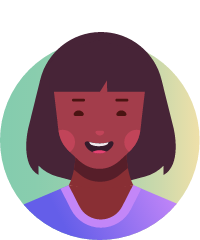 Edward P.
Oct 26, 2020 109 views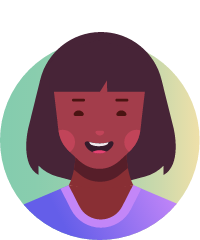 Edward P.
Oct 26, 2020 77 views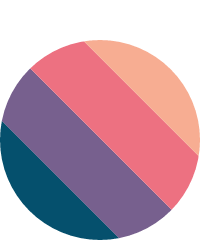 Savannah P.
Oct 27, 2020 82 views
I am in 8th grade. I am taking a class called career and tech. My teacher said that I get to choose 3 jobs I am interested in and I decided to choose a lawyer. I hope people respond to this. #career #school #lawyer... Aiyana R.
Oct 27, 2020 59 views
Bold when I get comfortable, Honest, Determined...