Theodore Caulton
Badges
Following Tags
Tags on answered questions Brian
May 24, 2018 1070 views
In addition to working on my college degree in technology, what else should I do while in college to make myself more employable?
#computer-science #degree #technology
#employable #job-application
#personal-development On a more specific note, should I include my role in an executive board for a student organization in the experiences section or in the volunteering section? #student #resume #job #career #college #linkedin
#job-search Paula
Oct 21, 2019 609 views
I'm looking to do a professional resume to include my college courses #resume danieh
May 14, 2020 1083 views
I'm in high school right now wanting to pursue an education in business/economics, and I'm wondering if I should take calculus in my senior year. Any advice? #math #business #career #econ #economics #highschool #school #professional #university
Surrey, British Columbia, Canada I have one more year left of high school and am currently looking into colleges and majors to decide where I will be applying to in the fall. As excited as I am for the future, I am very new to all of this and want to make the right decisions when it comes to paying for college, choosing the... I want to learn about what success looks like in different roles #intern #internships #jobs Ena
Feb 26, 2017 681 views
I think economy students have similar jobs with business students. #business #economy As it is a club sport and i will have a chance to play there and in some of the competitions they participate in, will badminton have atleast some contribution to my resume or not?
#badminton#stanford #resume #career #college-advice The reason why because I don't have a consistent study habit.#study-tips #studying #academic-advising #time-management #study-skills I have been studying a lot for the ACT and I have been improving, but I am not a great standardized test-taker and the reading section is what hurts me the most. Will having a score in the lower thirties negatively impact my chance for success? #ACT #exam #standardized-testing #entrance-exams... I do really like working with babies and children #career-path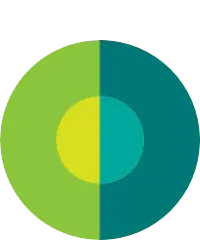 I realize not all industries or jobs are alike, but I think it'd be worthwhile to ask. When applying to a summer internship and including my resume, cover letter, and letter of recommendation- which of these 3 do you find to be the most valuable/important?
#internship #resume #job #application I'm taking the AP Statistics exam in a few weeks. I was wondering if anyone knows any good websites that have review material, testing strategies, and practice tests. #ap #statistics #ap-exam