EmilyAnn DeChiara
Badges
Following Tags
Active Topics
Active Locations Yaminah C.
Feb 26, 2015 801 views
I'm a junior in high school looking at out-of-state colleges. I want to go to a 4-year college for pre-medicine/medicine, which is a demanding major. I should just remain close to home so i have a strong support system? #college #pre-med #major... Estrella H.
Feb 28, 2015 739 views
HI, I'm a sophomore at Sumner Academy and I was wondering which kinds of colleges would be better to go to. I'm really thinking of going out of state, but I'm not so sure if this is a good idea. I also need help in choosing what college I want to go to. I have no idea yet on what I want to do,... Mary D.
May 30, 2016 500 views
I'm having trouble deciding where to go to college. Excluding the costs, I want to go out of state. But I also had an idea that maybe I should go to college in-state first for the first 4 years then go to college out of state for grad...And I'd like to get out of my comfort zone and become a... Kristina Y.
Jun 22, 2016 405 views
Now that an internship is over, what can I do to make sure I make the most out of it? How do I keep contact with my employers to make sure they are still in my "network"? #high-school #internship... Karen P.
Aug 22, 2016 446 views
I am in my junior year of high school and am on the search of the college of my dreams. I am planning to attend a university in Pennsylvania because it is not too close and not too far from my home state of New Jersey. I am getting a bit tired of my current city location and think it will be... Jeffery P.
Oct 21, 2016 538 views Daijah D.
Oct 31, 2016 525 views
I haven't decided yet, what type of school I would like to attend and I haven't established how I would pay for the college. So I was wondering if attending a two year university first is better. #college-admissions #college-bound... Srushti S.
Mar 15, 2017 640 views
I am applying to intern as I want to get more knowledge on the industry and have first-hand experience. However most internships are targeted at Students who are due to graduate in a year as they have more knowledge compared to first year students. Should I bother, or should I just wait until...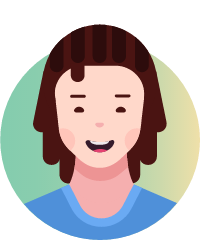 Paula M.
Jan 17, 2018 287 views Elizabeth H.
Jan 21, 2018 372 views
I'm going to be graduating high school very soon and then entering college. I want to be able to be involved in college, but I want to know when too much is too much. #highschoolsenior #college... Joy Z.
Jan 25, 2018 320 views
students always have trouble going through the application process. What are some good suggestions for students who are struggling with college application? What things should they watch out or keep in mind? #college #college-admissions ##collegeapplication... Clarise B.
Apr 04, 2018 530 views
I am working on enrolling, and I will be a full-time student. I want to take as many gen-ed classes as I can to get them out of the way, but how many hours would you recommend I take? I won't be living on campus, so I don't want to overload on classes, but I would like to get classes done....
#student-counseling #college-admissions #college-admission #college-advice
13 votes
13 answers
Active Oct 12, 2020


Tremont, Illinois Chalee M.
May 10, 2018 338 views Gordon U.
May 12, 2018 383 views
I have wanted to go to Notre Dame since I was a young boy. I understand that I may not have given enough information, but I want to have a better rough understanding of my chances of getting into Notre Dame. I think that I have about a 1/3 chance of making it. #college #college-admissions... Rhea M.
May 23, 2018 267 views
Is it too expensive to apply to a multitude of colleges? Should we put our all in just one college application? #apply...