Adam Pridgen
Badges
Following Tags
Tags on answered questions
Active Locations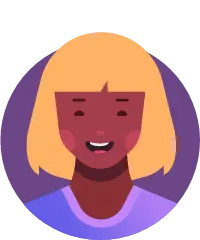 #college #career #occupation #company Pin
Feb 27, 2019 455 views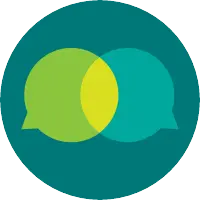 Jenna
Mar 04, 2022 364 views
Hi! I'm a sophomore Public Health major. I'm interested in epidemiology and biostatistics therefore, in the near future, I would like a career in that field. Would that job market require me to get a Master's degree? Or can I get a job without one? Is a Master's degree worth it? #graduate-school I am a Chemical Engineering student interested in renewable energy, biotechnology, and process engineering. I am pursuing minors in Energy Studies and Engineering Corporate Practice to further expand my skillset to include an understanding of economics and policy, project management, and... Jiale
Oct 05, 2021 644 views
I am a senior in high school that is currently taking chemistry so I wanted to see what options there are for careers involving chemistry. #chemistry I'm looking to start a career in biochemical engineering and I'd like to be mentally prepared for any unexpected hardships.
#biology #biomedical-engineering #biochemical #chemical #engineering #engineer #chemical-engineering #chemical-engineer #civil-engineering Joyce
Oct 02, 2021 816 views
Hello, my planned approach to this is to take a masters degree after my bachelor's and I'm thinking of either doing a MS in Cosmetic Science or a MS in Pharmaceutics with a specialization in Cosmetic Science. Any other recommended master degrees or methods in achieving this role in the cosmetic...
Manila, Metro Manila, Philippines marie
Oct 29, 2016 638 views
I'm really interested in going into cosmetic chemistry but first I have to get my bachelor's in chemistry. I've heard that it is a difficult major and I just want to make sure. In no way will anyone's answer change my mind about what I want to be but I just want to make sure. #chemistry Maria
Mar 07, 2017 774 views
I am a chemistry major, and I am working on my schedule for the upcoming summer and fall semesters. I am seeking advice about gen ed classes that will help me in the future. #science #career-counseling #chemistry #scheduling #scientists #chem #chemistry-major #chem-major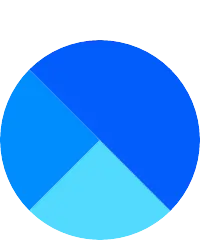 I'm a senior at Brennan high school interested in biomedical engineering and am hoping for answers.
#biomedical-engineering #engineering #biomedical Alex
Oct 25, 2016 1051 views
I am wanting to go into the field of chemistry, starting by majoring in general chemistry. I know that I will be able to do some chemical research, but I would like to know if I could possibly go into creating medicine. #medicine #college-major #chemistry #pharmaceuticals Kelly
Apr 19, 2021 301 views
I am very interested in engineering, but I am still deciding between what engineer to go into :) #career-choice I'm 19, I work at a District 211 Training Site, my previous work experiences I've been to is Friendship Village, Rosewood Care Center, and Harper College from Hoffman Estates High School and Higgins Education Center. #work #high-school W. C.
Apr 02, 2017 1075 views
hi! I want to know about what hinder you in changing your profession into a new one? Do you change your job just because of your own preference or high salary? What is the greatest challenge when changing a new job/new profession? #job #financial-planning Kyle
May 15, 2016 1005 views
I like chemistry, but I've always wanted to be an engineer. What's the real difference between the two? #chemistry
Colorado Springs, Colorado