Tiffanie Rand (Lampasona), CDR, CIR
Badges
Following Tags
Tags on answered questions
Active Locations How can I find a fully remote position in technology? Kiley
Apr 14, 2022 420 views
When I get ready to go to college I want to be able to afford it, like where it is located, and be able to get the degree I want at that school. Sam
Apr 04, 2022 398 views
I recently applied for a job that required relocation. I was not willing to relocate and made that *very clear* in writing and during phone calls during the initial screening process. I was told this will not be a problem. Now after giving 4-5 interviews (one was really long) I'm being told the... Sam
Mar 03, 2022 1017 views
I'm a recent grad interviewing for a rotational program in cyber security. I'm completing a certificate in cyber security & digital forensics but so far that's the only exposure I have to cyber security. As of now I have very basic knowledge about the following topics: sensitive data... Aiden
Nov 07, 2021 757 views
I was wondering what are important things to be put on resumes and what things don't matter
#resume #job-application #computer #science #computer-science #computer-hardware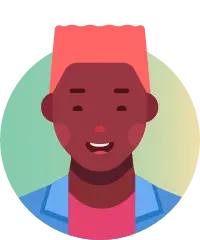 Jake
Nov 15, 2021 433 views
I am struggling in first year engineering and needs a perspective on the program I am pursuing. I don't know if engineering is for me at all. I don't want to switch majors because I do not know what program I want to pursue but at the same time I do not know how to survive engineering school....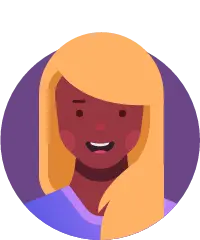 Allen
Nov 02, 2021 966 views
11th grade and an athlete #job-interview #interview Sid
Nov 05, 2021 247 views
The drama at school is going too crazy and hurting people by there action, tacks lies, and misunderstanding.#school Mahabaleshwar, Maharashtra, India Zayde
Nov 01, 2021 240 views
I'm a hard worker, andI could do many things. #sports #athletic #mechanic #construction #beingactive Kiana
Nov 04, 2019 1556 views
#interviews #business #job-application #recruiting Joan
Oct 19, 2021 3796 views
Hello,
What are the core differences between talent acquisition and recruitment? What are the pro's and cons? Also, how does it play into Human Resources?
Thank you in advance!! (:
#talent-acquisition #recruitment #recruiting #human-resources #hr Sona
Sep 09, 2021 295 views
As a high schooler who is the middle of developing my skill, I was wondering if there were some internship positions out there that would help with getting better at what I do, which is traditional 2D animation. Things that will help me develop.
#animation #internship #highschool