David Menard
Badges
Following Tags
Active Topics vinay kanth K.
May 03, 2016 884 views
I have completed SSLC, Interested in... Jenna C.
May 13, 2016 784 views
I am thinking about majoring in journalism at Kansas University but I want to know if it's going to be worth my time. I really enjoy writing stories and designing pages for my school's newspaper. #journalism #writing #news... Benny Y.
May 15, 2016 1038 views
I am going into my junior year as an architecture major. I have been taking classes that do not require much writing. However, I will be taking three writing based classes (Greek Civilization, Junior Writing, Medieval Art History) and I am afraid it will be too much writing for me. Is there any...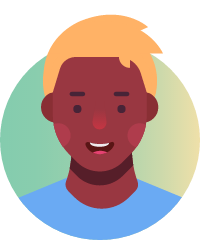 Helana F.
May 16, 2016 652 views Gabrielle P.
May 16, 2016 691 views
I'm majoring in film studies. #film... viviana W.
May 17, 2016 681 views
is there anything else I can do where I specifically write fiction as a career? #writing #author... Valerie T.
May 17, 2016 944 views
I have tried at both fiction and poetry, and I have found out that I like writing fiction more than I like writing poetry. Should I focus on fiction or try and become better at poetry if I want to be a successful writer? #art #writing #creative... Jaslene S.
May 18, 2016 510 views Lindsay G.
May 19, 2016 920 views
Hi, I'm an undergraduate student pursuing a Bachelor's degree in English Literature and Spanish Translation & Interpretation and I'm interested in pursuing a Doctorate after I graduate. However, I've heard a number of different explanations of what a PhD program entails and I am honestly so...
#english-literature #phd #professor #graduate-school #college #masters Ciara L.
May 19, 2016 597 views
I have always had a knack for writing, but I'm not sure I want to be a journalist. What other types of careers might there be like that? #communications #writing...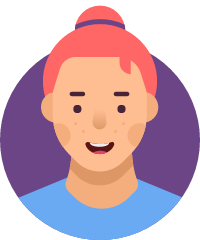 Ashley M.
May 21, 2016 713 views
I feel like I don't know enough about what it takes to succeed college as an actor. I want to be successful in and out of college. Actors have a hard road ahead of them but it would be great to know the best things for the actor to do to achieve both professional and personal success. Thank...
#college-major #actor #college #film-acting #theatre #television #film Charles V.
May 22, 2016 589 views Morgan J.
May 26, 2016 822 views
I love to write, and I want to do much with it (perhaps like Steven Levitt and Stephen Dubner and their freakonomics books), but I'm pursuing degrees in statistics and earth sciences. How might I manage to still forge a semi career out of those fields? Of course, the obvious, do the... Mario B.
May 26, 2016 748 views Liya C.
May 27, 2016 737 views
My college has a great journalism major, but I'm not sure yet if I want to stick with journalism as my career path. I know I want to do something writing-related, but that could include newspapers, magazines, scripts, blogging, publishing, editing, even copyediting is something I'm interested...