David Menard
Badges
Following Tags
Active Topics
Active Locations vinay kanth K.
May 03, 2016 935 views
I have completed SSLC, Interested in...
4 votes
4 answers
Active Oct 10, 2016


Relevant to you?
Bengaluru, Karnataka, India Jenna C.
May 13, 2016 841 views
I am thinking about majoring in journalism at Kansas University but I want to know if it's going to be worth my time. I really enjoy writing stories and designing pages for my school's newspaper. #journalism #writing #news... Benny Y.
May 15, 2016 1184 views
I am going into my junior year as an architecture major. I have been taking classes that do not require much writing. However, I will be taking three writing based classes (Greek Civilization, Junior Writing, Medieval Art History) and I am afraid it will be too much writing for me. Is there any...
5 votes
3 answers
Active Jul 21, 2017


Relevant to you?
Massachusetts, Massachusetts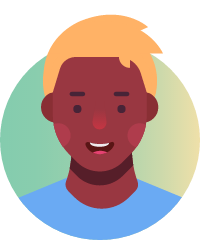 Helana F.
May 16, 2016 672 views Gabrielle P.
May 16, 2016 730 views
I'm majoring in film studies. #film... viviana W.
May 17, 2016 719 views
is there anything else I can do where I specifically write fiction as a career? #writing #author... Valerie T.
May 17, 2016 984 views
I have tried at both fiction and poetry, and I have found out that I like writing fiction more than I like writing poetry. Should I focus on fiction or try and become better at poetry if I want to be a successful writer? #art #writing #creative...
5 votes
4 answers
Active Jul 21, 2017


Relevant to you?
Miami, Florida Jaslene S.
May 18, 2016 534 views Lindsay G.
May 19, 2016 961 views
Hi, I'm an undergraduate student pursuing a Bachelor's degree in English Literature and Spanish Translation & Interpretation and I'm interested in pursuing a Doctorate after I graduate. However, I've heard a number of different explanations of what a PhD program entails and I am honestly so...
#professor #masters #graduate-school #college #english-literature #phd Ciara L.
May 19, 2016 622 views
I have always had a knack for writing, but I'm not sure I want to be a journalist. What other types of careers might there be like that? #communications #writing...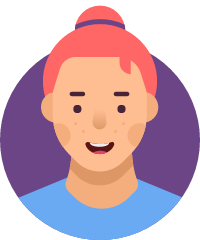 Ashley M.
May 21, 2016 744 views
I feel like I don't know enough about what it takes to succeed college as an actor. I want to be successful in and out of college. Actors have a hard road ahead of them but it would be great to know the best things for the actor to do to achieve both professional and personal success. Thank...
#television #theatre #film-acting #actor #college-major #film #college Charles V.
May 22, 2016 622 views Morgan J.
May 26, 2016 858 views
I love to write, and I want to do much with it (perhaps like Steven Levitt and Stephen Dubner and their freakonomics books), but I'm pursuing degrees in statistics and earth sciences. How might I manage to still forge a semi career out of those fields? Of course, the obvious, do the...
5 votes
5 answers
Active Jun 15, 2020


Relevant to you?
Bayside, Wisconsin Mario B.
May 26, 2016 786 views
5 votes
4 answers
Active Feb 27, 2018


Relevant to you?
Pomona, California Liya C.
May 27, 2016 781 views
My college has a great journalism major, but I'm not sure yet if I want to stick with journalism as my career path. I know I want to do something writing-related, but that could include newspapers, magazines, scripts, blogging, publishing, editing, even copyediting is something I'm interested...
5 votes
5 answers
Active Apr 09


Relevant to you?
Hoover, Alabama