Scott David Reeves
Badges
Following Tags
Active Topics
Active Locations How is the day of the life as a writer? Is it hard to get jobs to do. I have already started writing books but they are not completed yet, so is that a good start? english...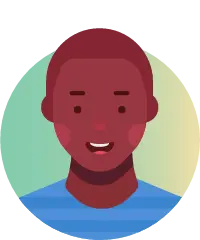 currently I am a High School freshman and I am looking forward to becoming an actor, but I do not know of any acting programs that can provide me with the experience to forward the career. acting film actor film-making playwright... I recently grew upon a love for acting and I want to get to be a professional t.v. actress. acting... Bob M.
Jan 18, 2015 1416 views
I am telling my parents i want to be an actor but they told me i need to tell them why or i need to choose a new career i can use anybodies help career school acting... All of my life i have been extremely passionate about movies. Ever since i was little i would always talk about them. Usually little kids would talk about sports or little kid stuff, i would always talk about stanley Kubrick, or Spielberg. I have always been very mature for my age. My dream... I am a junior in high school and am considering majoring in theater. As much as i would like to do this I still would like to weigh out all of the pros and cons. I would like to know how long or difficult it was for you to find a job as either an actor for the big screen or live stage theater.... Hello I'm a sophomore who has interest in filmmaking. I have written scripts for shorts films and webseries, but I was wondering that if I produced them now, would they help further my career when I'm applying for colleges? Thank you! films... I have auditioned for lots of plays, but they're all for children's theatre. I'm scared that when I audition for actual theatre, I'll freeze up and make myself look like an idiot. Do any actors/actresses have any good tips to help with preparation, nerves, and presentation? acting theatre... I have completed SSLC, Interested in... Hi, I am an aspiring writer and I am taking college-course writing classes and I am wondering if, as a writing, your college literature and writing courses benefited you any. And if so, which benefited you more: the study and analysis of literature, or the enhancing of your writing skills in...
Fayetteville, North Carolina I'm curious to know if I need to attend an arts school in order to get more gigs. acting theatre...
Fayetteville, North Carolina I am thinking about majoring in journalism at Kansas University but I want to know if it's going to be worth my time. I really enjoy writing stories and designing pages for my school's newspaper. journalism writing news... I've always been interested in being involved in film and television, but will a performing arts degree bring me any closer to that? I've heard those stories again and again about actors never taking a performing arts degree and yet they are able to get a break into acting. Is a performing arts... I've always had narrow interest revolving around fictional/fantasy ideas but I know that it's rather difficult to become successful in that area though I will try. I want to have some sort of back up plan if things don't work out for me that has at least some of my interest involved. english... I personally am interested in majoring in Acting and I would love to hear an answer to this question. actor performing-arts...