Brian Hannon
Badges
Following Tags
Active Topics Rathaya M.
Feb 15, 2016 752 views Sowmiya A.
Apr 25, 2016 1130 views
I like Narrating Stories ... and i like editing the stories ... so my wish to join as a editor in famous newspaper #journalism #editing #editor... Devonio L.
May 03, 2016 528 views Peter A.
May 13, 2016 498 views
I am trying to determine how I should attend college. #employee... Racinda G.
May 19, 2016 700 views Evan C.
May 24, 2016 591 views
I'm really conflicted about what I want to do in regards to my career. Like, the broad idea is pursue an occupation in the writing field, but I just wanted some advice over which one is considered easier. #journalism #writing #english #literature... Jade W.
May 24, 2016 933 views
I want to major in English but don't want to be a teacher. Is there any other path I can take to use my degree? #journalism... Eliah U.
Jun 01, 2016 753 views Jakob R.
Aug 21, 2016 626 views
I am a high school student interested in the field of journalism. I would appreciate knowing how they get their information and what kind of sources they use to create a strong story for the public. #sports #journalism #sports-journalism... William F.
Oct 23, 2016 696 views
I don't necessarily like to write but I have been told that I am good at it. I am trying to determine if being good at writing is the best way to judge if this is the career for me. #journalism #communications...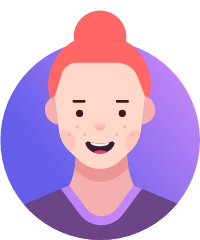 Wyatt B.
Oct 26, 2016 745 views Caleb N.
Jan 09, 2017 458 views Zachary R.
Feb 09, 2017 509 views
I'm seeking to pursue a career as a Political Analyst or News Journalist, and I would like to know what institutions would best prepare me for success in those careers. #journalism #political-science #public-policy... Emily L.
Feb 17, 2017 535 views
I would like to be a journalist.... W. C. Y.
Mar 24, 2017 665 views