Katie Burell
Badges
Following Tags
Active Topics
Active Locations Scarlett T.
Feb 27, 2015 700 views
What a chemical engineer can work other than lab ? And what is the job description ? I want to know what are the criterias and the characteristics of a chemical engineer (personality, passions, style,.. ) to see if this agree with mine because I am studying chemical engineering but I don't... Edward C.
Jan 14, 2018 305 views
I am entering as a non-traditional student and I want to know how should I prepare for college and what advice I should have. #college-advice #college... Angelina N.
Jan 14, 2018 359 views Ariel D.
Jan 16, 2018 413 views
I'm asking this question because I am genuinely curious. I have also gotten multiple answers before.... Diana T.
Jan 16, 2018 399 views
If I go to University of Arizona will I be able to get the same position in a career as if I go to Stanford? #careers... Madi B.
Jan 16, 2018 389 views
There are so many career options available but how do I know if I've chosen the right one before actually starting to work? I plan on majoring in chemistry because I've always loved science, but I'm worried that, even though there are lots of careers through that major, I might not love it... Antonio R.
Jan 16, 2018 309 views Marie R.
Jan 17, 2018 420 views
I'm concerned that making lasting friendships will be much more difficult in college. I don't really want to participate in Greek life, and I'm not sure how many groups related to my religious and extracurricular interests will be available in college. I'm used to being around a small,... DeVante B.
Jan 19, 2018 218 views
Is it simply a recommendation or is there another underlying reason, as opposed to applying to a community college?...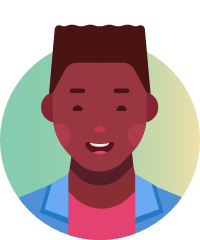 Katherine H.
Apr 03, 2018 352 views Kathryn T.
Apr 05, 2018 269 views
I think that this is the question we all are asking. xD #studentdebt... Rahiem J.
Apr 19, 2018 261 views
I took a robotics class in elementary class and built a robot and enjoyed the experience #technology... Valeria L.
Apr 19, 2018 391 views
We are always told since we are kids to go to school, go to college, get a great job that will help us live a better life but we are basically going to work so many years to pay our student debt not to mention that we aren't guaranteed to find a job with our degree... Kierra H.
Apr 25, 2018 267 views Valerie E.
Apr 26, 2018 337 views
I will be taking Physics next year along with organic chemistry. I'm an average student. Should I be worried about this course load? #physics...