Juliana Penland
Badges
Following Tags
Tags on answered questions
Active Locations Ava
May 10, 2018 643 views
I'm currently a junior in high school, and just wondering how I can know whether or not I really want to go into medicine. I've heard that shadowing is a good way to find out, but I don't know any doctors and its really hard to find opportunities for people under 18. Suggestions? #medicine...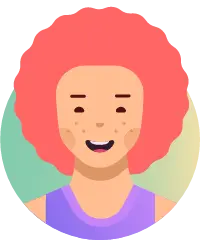 I have to do a research project for school this way once I graduate high school I have an idea of what I want to do and where I want to go.#singer #afterhighschoolplans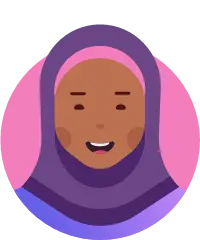 i want to become businessman #college #student #businessman I am currently enrolled in a Business Administration program so that I can turn my talent of hair braiding and styling into my business and become a salon owner. I am unsure of all of risks associated with owning a business, let alone a hair salon. #beauty-industry #beauty #businessownership... I'm a very anxious person, and when it comes to entertainment I love to see the excitement and the demand people bring forth for continue. Not everything that is being marketed is going to be main streamed right away, so I just wanted to know how long would it usually take, on average?... Mireia
Jan 17, 2018 1433 views
Was asked this in an interview and was wondering how professionals would respond. What are employers/interviewers looking for when they ask this? How should I go about answering this? #interview #mock-interviews #interviews #interviewskills #interviewing-skills #rolemodel #interview-questions... AFter losing my employment of 14 years. I neca,e motivated to finish my degree. Once I finish, with the lack of jobs, and the competition, will I still have the same opporunity to be interviewed and hired, as anyone else, of a lesser age.#publicadministrationjobs raju
May 05, 2016 1120 views
hi! i am interested in administrative assistant/secretary please guide my career i am from ghs jb nagar bengaluru #any #professional Im sophmore at Rutgers University. I plan on majoring in Heath Administration. What are some good places to volunteer at so that i can learn more? #college #healthcare #volunteering #hospital-and-health-care #public-health #young-adults I have basic certifications for Microsoft Office and am attending college for a degree in Information Systems Technology, but I wonder what all I can do with that degree in terms of network management and administration. #management #information-technology #administration #project-management... I'm currently enrolled in college to get a certificate on Administrative Assistant but I've seen the job postings and mostly all of them say Masters or they need previous experience. Would I need to get an Associate in Administrative Assistant?
#administrative #administrative-work In Business and Administration. #business
Granada, Andalusia, Spain