Leahanne Thomas
Badges
Following Tags
Active Topics
Active Locations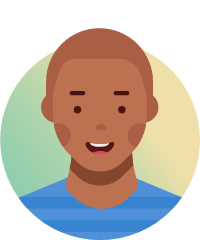 Bishoy_Adel .
Feb 08, 2013 4312 views
I am a 20 year old architectural engineering student (year 2) and I have to start college over and I want to choose a different career as I thought that architecture isn't doing enough serving people and the society for me, I thought of being a police officer/detective but then I realized that... Ali G.
May 08, 2016 2245 views
I would really like to be a manager or CEO one day. What is the hardest part about managing a team? What do you like best about it? Thank you! #technology #management #leadership...
65 votes
60 answers
Active Jan 18


Bengaluru, Karnataka, India Karin N.
Aug 19, 2016 462 views
My parents hold very high expectations of me and I'm afraid the choice I will make on a career will not be enough for them. I am also afraid that if I choose the career choice they want me to have, I will not be happy and live my life miserably, dreading waking up each day to attend my job.... Ana T.
Jan 04, 2017 758 views
I am interested in working for an organization, something like Rapha Hous which deals with the rehabilitation of young girls that have been trafficked, or Playing for Change which teaches music to children in different parts of the world; mostly dealing with underdeveloped or developing...
#working-abroad #college-majors #helping-others #career-path #social-services Mounia M.
Feb 10, 2017 680 views
This term I am taking two classes that haven't provided me with much of an intellectual challenge. As a result, I am having a hard time staying motivated in my classes, as I am not obtaining knowledge that I do not already have. #college #undergraduate #time-management #classes #studies... Olivia G.
Jan 13, 2018 378 views Charlye W.
Jan 16, 2018 365 views
I'm asking because I recently began dual enrollment. I am trying to be successful in both high school and my college night classes. I am struggling and could use some tips on how to better my time management and success skills. #studying-tips #success #college #dual-enrollment... Ariel N.
Jan 16, 2018 393 views
When looking at colleges, they show the GPA and SAT scores that are required and that's all. Some will say they look for how involved you are in school and your community. I just want a clear statement of what most colleges want to see from me. #applying #requirements-management #college... Hannah S.
Jan 16, 2018 606 views
Do colleges look for your volunteer hours? If so what kind do they value most? I have been apart of a math internship where I help Algebra 1 kids with their homework and I am apart of the National Honor Society. Would colleges look at that to consider my eligibility? #math #college... Yelizaveta A.
Jan 17, 2018 461 views
I enjoy learning and I like school, but I have this bad habit of losing motivation and focus. I usually get discouraged after receiving negative feedback or a bad test grade which then only makes me get even worse scores due to lack of motivation. Any tips on how to stay motivated and ask for... Adriana L.
Jan 17, 2018 384 views Sade S.
Jan 18, 2018 291 views
Most people waste this money spent to go into something they realize later on in life that they really did not want to do and waste money #weshouldknow #college-major... Mallory G.
Jan 18, 2018 346 views
I know that the economy has a major impact on jobs and success. I want to choose a career that will be least impacted by a bad economy. What are some examples of stable jobs, even when the economy is bad?... Alexander G.
Jan 22, 2018 317 views
As an incoming freshman with no prior work experience, I'm curious what kind of advice I can get on balancing and scheduling the two. #work-life-balance... Fabian M.
Jan 22, 2018 286 views
I am am not fully sure of what the requirements of a surgeon are as well as a business man. but what really interest me is business because i have little experience and i would like to master that skill, really because i enjoy it.#business #plasticsurgeon...