Leahanne Thomas
Badges
Following Tags
Tags on answered questions
Active Locations Nick
Nov 05, 2020 269 views
I really have no idea what i wanna do with your life or even go to school I #career-path #school #life #career have absolutely no idea what to do or even better what in your life showed you what you what you wanted to do as a career. I can't wait to graduate this year and go to college! #career-path I really wanted to do interior designing but my family says that there is no money at this type of job and it isn't that easy to find clients because most of the clients are only for rich people any advice and alternatives that are like interior designing. sorry for my grammar but thank you in...
Bacoor, Calabarzon, Philippines Nick
Oct 27, 2020 247 views
#photography #career-choice Im in 9th grade and In ohio #college #career #Finance I'm in 8th grade. I have a class called career and technology. I like animals and that's why I thought a zookeeper would be a good job for me when I get older. My teacher is having the class ask questions about the careers we would like when we got older. #career #career-choice... I'm currently a (junior) in high school and exploring my options/choices in different careers and found architecture, interior designing very interesting. #art #interior #interior-design #architecture #design #career Orion
Oct 28, 2020 260 views
I am trying to figure out what career path to take before I get to College. #career-paths My career goal statement is that I will be hardworking to have the career I desire. #career-choice #career #fakepeoplescareme #ilovemyfamily #career-choice Throughout high school, I've been interested in both science and art for a potential career path. I've been able to narrow my search to animal/agricultural sciences, or game design/animation. Is there any way to combine these interests into a future path? If not, what would be a smarter... I'm a 12th grader looking to choose between the arts and sciences for her career, and one option I've been introduced to is freelance work as an artist, or being a small business owner. Is it really as glamorous as it sounds? How long does it take? Is it worth the potential risk?... I am a 12th grader. I really want to help people make their big days as amazing and memorable. I would prefer to work for an event planing service that of course hires wedding planners.
#weddingplanner
#weddingcoordinator
#weddings
#planner
#collegemajors
#eventservices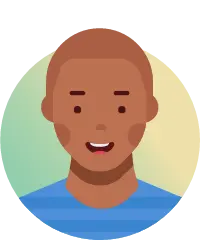 I am a 20 year old architectural engineering student (year 2) and I have to start college over and I want to choose a different career as I thought that architecture isn't doing enough serving people and the society for me, I thought of being a police officer/detective but then I realized that...