B.K. Bolden
Following Tags
Tags on answered questions i am an artistic person whos trying to succed in life by following my dream of doing something productive yet easy. #career-choice Hello there! I'm a student and i'm a little all over the place when it comes to my dream career. I know what I'm good at- I just don't what job I could use most of my skills in. When watching TV shows, I end up wanting to be the job in that TV show. But- not all of them made me feel that way.... kyle
Sep 25, 2019 617 views
#financial-planning #education #teacher #teaching #teaching #salary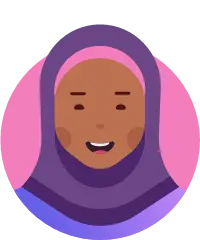 Eh
Mar 15, 2019 529 views I'm planning on being a high school band teacher, and I want to know if it would be worth it to move to Texas and try to teach there? What is the demand like for the position I want to go into? #high-school #teacher #band #Texas I have been studying Spanish for 6 years now, and I will be furthering my Spanish studies in college. I would love to be a Spanish teacher or an ESL teacher. #education #teacher Lisa
Aug 28, 2018 635 views
I want to become a teacher in North Carolina and right now Masters Pay is not offered, so is it worth getting my masters degree, or should I just become National Board Certified?
#education #teachers Faith
Sep 01, 2017 973 views
My dream is to travel the world, but I obviously need a good source of income in order to do that. Writing/editing has always interested me, and so a career doing something similar to that would be great. However, I'm very open to other ideas: I've heard #web-design and #transcriptionist have... I want to teach Middle School English until I can learn more than three languages. I do not plan to teach for more than 8 years, but things may change the further I get into my major (as I am a first year student). I would like to know the significance of a Master's Degree in the field of... #career
And why?
#jobs
#careers
#college-major Piper
Sep 01, 2017 686 views
I want to travel the world and help people for the rest of my life, thus I think that working in an American embassy in foreign countries would be perfect for me. I currently plan on majoring in International Relations and minoring in Spanish (I am already conversationally fluent). Is this a... I need help finding some scholarships that relate to what I want to major in. #biology-teacher #biology #teacher I am considering becoming a teacher. #teacher #education #careerchoice #help #school Tria
May 17, 2018 521 views
I plan to become a Family and Consumer Sciences teacher and I would like to know the other alternatives I can go into if I end up with a bachelor degree and there isn't a teaching position available for me.
#Education #FamilyandConsumerSciences #FCS #teaching #teacher I am working towards a career as an infant teacher and I would like to know if it is a successful career choice.
#teacher #career