Dennis Nolan

Badges
Following Tags
Active Topics
Active Locations I want to know hard it is to be an engineer so I know what skills I need to be an engineer. engineering engineer... Ali G.
May 08, 2016 3100 views
I would really like to be a manager or CEO one day. What is the hardest part about managing a team? What do you like best about it? Thank you! technology management leadership... I'm attending college this coming fall and I plan to major in biology. I'm wondering what other majors are out there that would qualify for going into vet school. veterinarian... I'm curious about what specific types of jobs are in demand now or will become more in demand within the next few years. This could even include positions that don't exist currently, but might in the future once technological innovations call for it. communications telecommunications... I'm applying to National University Accelerated BSN program and would love some insight into the program and how National works. bsn nursing... I have always dreamt of becoming an Astronaut and going into Space since I was a little kid. Though, I know that I could go my whole Life and not live to see the day when I am floating in a space station and spitting water orbs around. So, I want to pick a field that could easily be implemented... I want to do something that will allow me to earn a six figure income. Ideally something involving business and technology I love working with others business career engineering...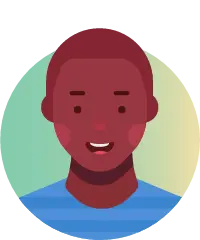 I'm in job crops trying to get a better understanding of painting .... My Name is Brandyn from Glen Rose HS, i'm a freshman i'm interested in a career in programing my skills include compter, people skills, and hard worker and my spare time i like to do you-tuber, football, band. what additional skills would i need? youtube # sports compter...