Calgary, Alberta, Canada How would an entrepreneur start a business on an industrial scale, specifically for drone services (eg. cinematography, 3d modelling, surveying, etc) how would it get started? Context: With ChatGPT , AI tools gaining popularity in all industries, is 'AI skill' something that companies and HR managers are looking for in the coming years ? If so, what does 'AI skills' mean to you ? ( e.g. able to generate reports with greater efficiency using ChatGPT ? ) Most...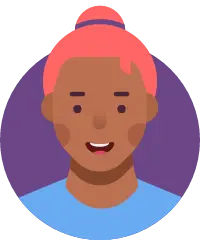 Be
Apr 16, 2021 652 views C
Sep 29, 2020 1692 views
For all professionals & students who are reading my post, I thank you for your time and I appreciate any suggestions you share! Please take care of yourself. CONTEXT: Because of COVID, most companies are conducting interviews via video. I found that it's more challenging to leave a good... wayne
Sep 16, 2020 618 views
I got my BSc in chemistry in June. I had an ok-ish GPA that's just above the minimum requirement for grad school, 8 months of undergrad research, and 3 years of experience in kitchen-related part-time work. I wasn't able to find job-related to my study area, such as entry-level research,... C
Sep 12, 2020 2000 views
THANK YOU FOR TAKING THE TIME TO ANSWER MY QUESTION! Context: I came across a job posting in "X" department I'd like to apply and I know someone who works at that company in "Y" department. I understand that X & Y departments work closely together. I want to gain more insights about the role... Hello, I am majoring in Accounting and wanted to a major on the side as well. My University offers a variety of minors and I have listed down the ones I am most interested in: - Innovation and Entrepreneurship - Finance - International Business Any recommendations on which minor would be... Bahara
Aug 26, 2020 1485 views
I am going to my 4th year of University and majoring in Accounting. I am considering doing a double minor in Finance and International Business. I am concern about double minors. Will double minors add value to my degree? and is it a good minor to choose with my major in Accounting? Need some... To all professionals reading this post, thank you for your precious time! I hope all is well on your end! :) Context: I like to use Linkedin to look for jobs and connect with like-minded people. However, my posts don't usually generate a lot of views. I don't know how LinkedIn algorithm... Jenny
Jul 31, 2020 747 views
I am currently in my second-year of post-secondary in the insurance field. However, I am not too sure if I need some sort of license after I graduate or if a bachelor's degree is good enough. In addition, if I do need a license, can I just do the license while I am still in school? Or do I have... Jenny
Jul 31, 2020 710 views
I am currently in an insurance program in my post-secondary school however, I am not that exposed to it. The main courses for the program don't begin until my third year and I do not know what I am really getting myself in to. I was wondering if any of you could explain the different roles in... I am an undergraduate student looking to expand my network and find a possible mentor - someone I can whose mistakes I can learn from and who can show me how to navigate the field as a graduate (which I will be in 2021)
#JULY20 #networking #mentorship I am a university student entering my final year and am looking for possible Master's programs to apply for. I am open to new areas of study but am not sure if it would be a good decision to go for an area I am not fully familiar with
#JULY20 #upcominggraduate C
Jul 29, 2020 1290 views
Hello everyone! Tech industry is ever changing, new tools/frameworks keep popping up. For example, using React hooks in the React App has been gaining popularity since its release. Another example is the new features of JavaScript (ES6/7/8/9 /10......) Questions: 1. Given the... As a self-taught web developer, at some point during my coding journey, I got distracted and switched to a different language just out of curiosity. (switch from JavaScript to Python). Three months later, I realized that Python or Data science isn't really my thing. (I definitely see the...