Greenbelt, Maryland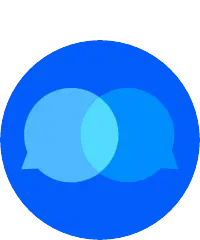 What college should I go to for child psychology, or even a kindergarten teacher? Where should I start now in the present to make my way up to the college level? I'm a senior in high school, and I do an online schooling for credit recovery. I graduate in the spring, but have only recently decided that I want to go to college. I have very limited knowledge of what I should be doing to prepare to apply for college. I decided to major in psychology (BA),... I want to start a business, but I have no starting point whatsoever. To those experienced in any kinds of businesses, help is greatly appreciated. Thanks. I am getting prep to get accepted into these schools, but I want to know more about them. Are the courses challenging? What exactly is integrated math? Are the courses honors credit? Do you even get anything for attending these schools?
Thank you 😊 I am currently in my first year of high school and am still choosing between cyber security and law. If you could explain some benefits of both and how I can choose which one is better for me, I would highly appreciate it. Thank you. I'm currently in college and looking for a new job that relates to what I want to go into.
career- I'm still a high school student, and I'm not exactly sure what I want to be yet, but if I were to work with birds in the future, where could I get the experience beforehand? Should I volunteer somewhere? I always had a passion for them. I love all birds, big and small. I am unsure of what to pursue in college because there is so many options! I like a lot of different things and not sure what I would be best at. I am not sure when to start really focusing on something that I really would want to do. I am a Senior in high school interested in majoring in something medical. When it comes to game's, do you promote it with other peoples followers or do you try to gain your own audience with your skills on twitter, you tube, Etc.? I am a first-year community college student.
I like video games i would like to major in psychology so i can help others to make sure they don't feel alone .