Mandeville, Louisiana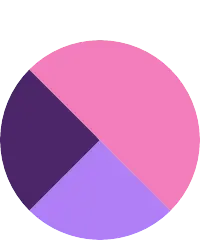 Hello I'm looking for advice for efficient studying methods, I am a full time student also balancing two jobs and find it difficult to adequately focus on studies. Thank you Brett
Dec 06, 2022 218 views
I heard of scholarships for the military but I want to join as an officer in the national guard. How did your work schedule as a CNA change, and how did you balance your day to day activities outside of work?
What are the most challenging job duties of being a CNA?
Why did you decide to become a CNA? why would carpentry be a good trade or career for someone?
if you were to own a construction business, what would be some of the requirements for your job?
outside of work , what something that interests you Emma
Feb 24, 2021 1616 views
I like biology, but I struggle with math. I really want to be either a biologist or a forensic scientist. Anyone in the biology field bad at math? #biology #science #math #mathematics #college korey
Jan 21, 2021 569 views
Its one of the options I have currently
#pharmacy #pharmacytechnician #pharmacist Nikki
Aug 20, 2020 351 views
I am very interested in going to school to be a Urologist. When applying for an internship, would a bigger or smaller facility give you more on experience.? I feel like a bigger location would be stressful for an intern. On the other hand, I feel like there is more experience. Then I feel at... Lexis
Aug 20, 2020 349 views Audrey
Jun 18, 2020 1510 views
I am 15, I make good grades (4.6 gpa), im in all honors and AP courses, im athletic, im tall and skinny, i play travel sports all year round, I was a spirit leader last year, im full of energy, i have adhd, i am nervous about presenting in large crowds but i can talk to large crowds, i take... My name is Charlene and im confused on what career path I should take due to interest' Job growth/availability, and money. #career #job #career-choice #career-counseling Mia
Apr 14, 2020 1100 views
Just a quick disclaimer: I do not mean to offend anyone in this post!! I respect your freedom of religion!! So, I do not follow any organized religion. I do not believe in a God or creationism, and I am not spiritual. I guess I can be categorized as a "nihilist." With that being said, I... Mia
Apr 14, 2020 570 views
I am used to having teachers readily available in high school, and I find classes with 30+ students to be frustrating. However, I hate how I know everyone in high school and I hate how everyone feels "stuck" with each other (there are a little under 1,000 students total in my school). On the... Mia
Apr 14, 2020 496 views
I have a real passion for sociology and criminal justice. I'm not too sure what I want to do career-wise , but I do know that I want to be involved in helping people (especially children) of racial minorities break free from systemic racism. I am extremely passionate about social change and...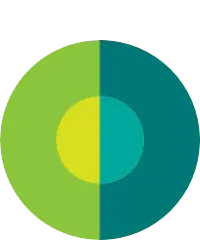 Which aspect of my resume should I highlight or refer to in my cover letter to have the most impactful and effective application? #job-application #resume #job-search #interviews