Paul A Coulter
Badges
Following Tags
Active Topics
Active Locations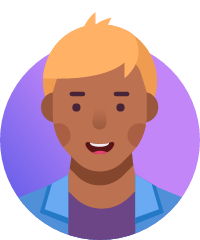 Norma C.
Mar 04, 2014 1240 views
Did you already know what career you wanted to pursue at an early point in your life, or it take time? How long did it take? How did you know you wanted the career you currently have an how did you come across knowing? #career #career-paths... Rob J.
Mar 14, 2014 1069 views Isabella H.
Jun 26, 2015 1695 views
I' a 11 grader in Abraham Lincoln High School. I am interesting in baking and cooking, and I want to have my own bakery in the future, is it possible for me to have my own bakery before I graduate from high school? If yes, how can i reach it or what should i do to get the money? Should i do it... Rachel P.
Mar 17, 2016 981 views
I'm 20 years old and graduated high school two years ago. I intended to work for my first year out but plans changed. I got married and had a child. Up until recently I've felt like my life is on hold. I would prefer a job that is home based but I also want to plan for a career that will help... harithana M.
Apr 27, 2016 700 views
i do know so i asked #maple... Anina H.
May 02, 2016 1159 views
Hi! My name is Anina and I'm a high school senior interning at CareerVillage. It's always been my mother's dream for me to be the one playing Canon in D during a wedding. It made me wonder what the process is to becoming a wedding musician. Do you need to have any kind of certificate or... Caitlin B.
May 02, 2016 587 views MEGAN A.
May 09, 2016 453 views
I've always wondered where the definitive change is between a job and a career. When do you know that you've settled into a career and not just a temporary job? Is it ever too late to find a new career? #career... Anina H.
May 10, 2016 1932 views
Hi! My name is Anina and I'm a high school senior interning at CareerVillage. One of my best friends used to want to be a certain career- until they read a list online that declared his area of choice as one of the "top 10 lowest paying jobs". He immediately changed his mind to marketing and... kanika M.
May 10, 2016 793 views Courtney B.
May 10, 2016 1087 views
I know some interests I have, and possible careers I may be interested in, but I'm not quite sure how to decide or figure out which path is the right one for me. #career #career-path #career-paths #undecided... Alyssa S.
May 10, 2016 509 views
I want to know what the benefits are in joining the airforce #fbi #air-force... Brett B.
May 11, 2016 675 views
I recently graduated as a psych major and am nervous about job searching. What is a good place to begin and what are some tips to help improve my chances of finding a job? #psychology #graduate #career-paths... Adam C.
May 12, 2016 497 views
i dont have much knowledge about how long itll take to get to where i want to be... Lera K.
May 12, 2016 635 views
I've often heard about the importance of making connections, but how exactly do you go about doing that? #career...