Paul A Coulter
Badges
Following Tags
Tags on answered questions
Active Locations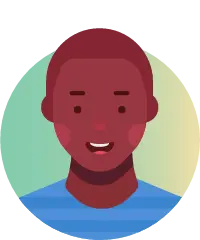 I graduated college and I am unemployed but I am having a hard time finding a job, I feel a little disoriented. How can I find some career guidance? Callie
Mar 05, 2018 1118 views
My backup plan is to work in computer sciences if my animating career doesn't work out. Are there any better jobs that would work with me?
#Art #animation #career #career-counseling #job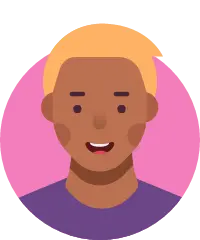 I'm asking this because I want to try to get into an Art school because most of the things that I do and am interested in are mainly based on creativity and also a lot of my hobbies but I'm not sure if I am able to gain the skills that I need nor will I have the ingenuity that people look for... #science #environmental-science #career Areha
Jan 16, 2018 543 views I am a freshman and am interested in pursuing both computer science and economics. I took classes in these in my high school and really enjoyed them. I'd now like to get a sense of what are the job opportunities. #career I would imagine that after college being thrown in a crazy hectic world it can be hard to adjust what you want to do with what you are able to do. With a lot of competition and people having better qualification than you. How hopeful? Should you be in maintaining a career goal ? #career #life #goal Clio
Jan 16, 2018 732 views
I'm only a college freshman, but it's easy to tell that as students our factors of success are our transcript, test scores, extracurricular and volunteer experiences, internships and/or work experiences within our field of career, leadership, awards and honors. When we leave college, we're... I can't help to think about the impending future which is happening in only 2 years. I want to be as secure as I can be so when I graduate I can find a career that I am interested in. What are some things that I can do to give me an advantage over other prospective employees? #college #career... I'm Asking This Question Because I Want To Know That If My Acting Doesn't Work Out N I Took Business Classes Would That Help Me In The Future Or Would I Have To Go Back To School In Major For That.
#theater #women-in-business #career-paths Amy
Jan 16, 2018 481 views
I've been living with my parents and getting by on a Pell Grant so far but, with a recent downshift in our living situation I need to bring in an income myself. I refuse to drop out of school now and would greatly prefer that my job is connected to my Early Childhood Education major.... I feel as though I have decided on my professional career late in my life. I wish I was able to find out what I wanted to do sooner on rather than just now. When do most people find out what they want to do? #career #life I have no indication of any field I particularly enjoy and would want to spend the future working in. I don't have much of an idea on how to try and narrow down my interests and decide on a major #college-majors #career-choice
Northampton, Massachusetts Staci
Jan 16, 2018 635 views
I found the perfect college, the only problem is that I want to get a great high paying job when I get my diploma and I'm worried that going to a small school might limit my future job options.
#college #college-advice #psychology #future-careers Generally, if I have a project that am working on, how do I make it work and to be "alive"? (If that is the correct term for it) #business #career #projects
Granada, Andalusia, Spain