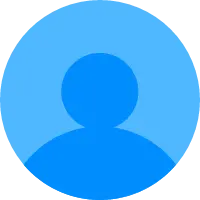 Desiree Giler Mann
Badges
Following Tags
Tags on answered questions What is this company known for,what does this company specialize in such as video games,computer engineering,technology information etc.
Fairview Heights, Illinois How should I keep a passion for art in my life if I want to do something more realistic like be in the medical field do I just drop that interest or make it a hobby? What can I do to impress my Psychiatrist interviewer with my resume? Internships offer you a peek into the environment you wish to work in someday. As you intern for a company , you get hands-on experience of how things work in an office environment . What employers looking for to be a Immigration And Customs officer ? What can make me stand out ? What can make me a perfect candidate? Whats your regular schedule look like ? What's your favorite part of the day? What's the least favorite part of your day? Do you guys switch positions or you do the same thing everyday? I enjoy solving mysteries and finding out information through research. Also I enjoy traveling and I have moved around a little bit. I have worked as a security guard for 3 years, I also have licences to carry a weapon and I have an interest in Information Technology. I plan on joining the Air... Hello, I have drafted an e-mail to send my psychology professor but I am nervous to send it. The professor researches a topic that is significant to me, and what I hope to research in my career. I have good rapport with this professor, and we speak with each other on a first name basis as per...
Vancouver, British Columbia, Canada If money was not an issue, do you think that pursuing a career in CNA is worth the pursuit? I love helping people, baking, dance, reading. #nursing #cna i am trying to become a welder and i have no clue where to start any ideas?#welding I am a recent grad with lots of options. However, I do not know which to take. #urbanrenual Hi!Have someone taken a law course online?Where and what is your experience with it?What about GDL?Is it a better option? #law #lawyer #law-enforcement #law-school #attorney
Tuzla, Federation of Bosnia and Herzegovina, Bosnia and Herzegovina i wanted to know this because i always thought it took a really long time an didnt know if i should study something else at the same time #college #lawyer #time-management