Imane Faouzi Zizi, APMP
Badges
Following Tags
Active Topics
Active Locations Hi I am a sophomore and i was wondering about picking a career. A lot of people say you should NEVER pick a career based on the amount of money you make, but how are suppose to live off of a career that you barely make money off of? #career #money #career-choice #career-path #career-options...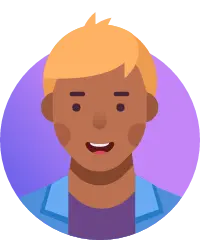 Did you know at very young age what you wanted to do, or did you realize after college??... I know some interests I have, and possible careers I may be interested in, but I'm not quite sure how to decide or figure out which path is the right one for me. #career #career-path #career-paths #undecided... While growing I've wanted so many different jobs and I was wondering if there was a specific key to knowing whether or not the career you want is the one you should go into.... Sriperumbudur, Tamil Nadu, India What I'm wondering is, do you regret not joining more clubs or taking certain classes you were curious about taking or just overall spending more time on campus to see what else the campus offered the students? #college... I have had quite a few interviews in the past where I always wore a nice polo collard shirt, dress pants, and dress shoes. It was never anything different. However, now that I am graduating and taking on a "real professional" interview I guess we should say, do I need to change up my attire? Do... Hi my name is DeMarcus and I am a rising college freshman hoping to attend either Old Dominion or Radford University. My pursued major of choice is Information Technology. Reasons for my pursuit is because of my love for computer technology and helping people in the same manner. Technology will...
#career-counseling #information-technology #technology #parenting I have a few interviews coming up in the following two weeks, and I'm not entirely sure what I should wear to it. I was planning on wearing dress shirt, a tie, khakis, and dress shoes, but I'm afraid it might be too informal. I'm not sure if I will be afford a suit or where I would be able to...