Marie Blach
Badges
Following Tags
Tags on answered questions
Active Locations Laiz
Apr 11, 2017 1004 views
My roommate was going to school and took a semester off because she was really unhappy and unclear of where she was headed. She started taking classes again, but still feels lost and without grasp of her future. We were talking over breakfast this morning as she was expressing her frustration... Vicky
Sep 20, 2016 847 views
Hello! I'm a junior in High school and recently a guess speaker has come to our classroom to talk to us about the future careers and what's important. They spoke of networking a few times so I'd like to know just how much networking and connections would be to me. #networking #future-careers
Monterey Park, California Gage
May 19, 2016 1507 views
I hang out with a lot of friends with very high GPAs. I do not know if I am just bringing myself down because I hangout with very intelligent people or if I should really be worrying. I am currently going into my junior year and will really be pushing myself this year. #scholarships #gpa #academic leo
May 19, 2016 632 views
because i want to know if i'm gonna have time to be with my family or if i'm gonna be all the day working. #unity3d I love baking so much and want to one day open my own shop. Do you need all the money to buy a place or build one? How does that work? #business #cooking-and-baking #restaurants Although the point of college is to learn and become educated for future careers, I've been told the importance of networking. I am wondering, from others' personal experiences, how being social and networking may have helped them build their careers. #college #career #graduate #social #networking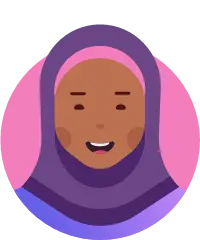 Joshua
Feb 29, 2012 5056 views
I'm 15 and I have trouble managing my time and staying focused at school. How can I fix this? What did you do? #time-management #professional-development Diego
Sep 28, 2013 2177 views
Hi my name is Diego and I'm a freshman. I want to know if it's hard to have a boss. Do you have to do whatever they say, and is it hard to do things you don't agree with? I don't really like doing everything my teachers always say all the time, but I do it anyway because I want good grades. And...
Beverly Hills, California I have been terrible at studying for tests, but I am hoping that you can help me. Please teach me how to study. #testing
Mountain View, California John
Oct 04, 2013 10475 views
Hi, My name is Annemarie and I am in highschool. I heard that colleges have job offices that help students get jobs, but they do not guarantee jobs. Some of my older cousins said that they didn't think their college was very helpful for getting a job. Did you get your first job from your... Jonya
Feb 11, 2014 7044 views
I am not sure if I want to be a marine biologist but I might. I think it could be a fun job, and I could learn a lot about rare animals. If I want to be a marine biologist is there anything that I need to start doing now in high school to be prepared for college? #science #marine-biology...