Hagen Finley
Badges
Following Tags
Tags on answered questions
Active Locations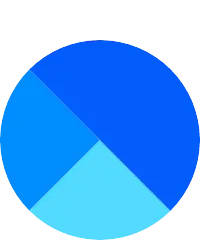 #computer-science #computer #technology
San Bernardino, California daisy
Nov 15, 2019 1270 views
#management #computer-science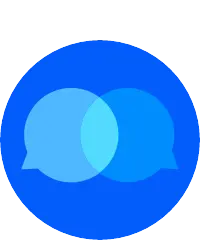 David
Sep 06, 2019 321 views
I am a senior student at Brennan High school. I'm looking to get my MBA so that I can learn more about business. I want to own and run my own businesses. I want to be my own boss and have freedom. #business #entrepreneur #finance #business-management Brian
May 24, 2018 750 views
For those working in technology, is there anything you wish you took the time to learn in college now that you have graduated that you believe would have helped you now that you are working in your field. Like a non required classes or a minor or something? #college-minor #college-classes... I'm not completely sure what I want to do after college; however, I do know that I want it to involve programming/computer science. The problem is that I also like political science a lot and want my work to have something to do with that. I feel like I'd be happy with a research-related job,... Over the course of my childhood, I've developed a deep adoration for Disney, alongside a fascination with the technology behind the attractions, the engineering that creates the magic. My dream job would be to work as a part of the Walt Disney Imagineering Team. I plan on studying computer... Amit
Mar 13, 2017 2176 views
My dream occupation is to work as a Data Scientist. I'm soon going to be completing my first semester as a physics student, as part of an incredibly prestigious physics program. We get to run an experiment at CERN in our third year! Thing is, I'm not really interested in working as a...
Tel Aviv-Yafo, Tel Aviv District, Israel Emilie
May 24, 2016 1077 views
After I graduate from college I plan to start a business. Having reliable employees is key to having a successful business and I want to know how be a good boss. #entrepreneurship #business-management #startups I realize that there are some jobs that require that you have experience and a way to show that. However, if you are straight out of college and the only real experience you have is what you did in college, is this enough?
#computer-science I'm interested in multiple careers paths and I can't decide on which one I should do #computer-science #college-major #computer #criminal-justice #careers #astronomy #undecided My sister and I would like to someday have a home decor and lettering business. I am interested in what some of the struggles are for small business owners. #business #marketing #design #calligraphy Jon
May 16, 2016 715 views
Former USC music graduate looking to graduate from USC's Viterbi School of Engineering #engineering #design As a rising sophomore in college, I find that a huge population of my campus do not practice self-care. By self-care, I mean things, activities, etc that nourish's a person's soul. Why do we, as a society, continue to cultivate a work/academic environment of stress and unbalance? What is your... Jess
Apr 02, 2017 957 views
I'm someone who is focused on lifelong learning, and I would prefer to stick to learning more about the world around me, rather than starting work so early and simply watch the money come in. Most adults tell me that once you see those digits in your banks account go up, very few would want to... Tyra
Feb 15, 2017 720 views
Not just dancing, but also in theatre, how has technology transformed the way plays and performances run? #computer-software #computer #technology #dance #theatre
Laurinburg, North Carolina