Brian P. D. Hannon
Badges
Following Tags
Tags on answered questions
Active Locations When you were in highschool did you start getting into writing or did you realize in college? I'm not really good at math or sciences but I would like to be able to find something that is somehow interlinked with english or journalism so I can maybe use both of them together to help me get a job since i've heard its hard to find one. Thanks in advance and any ideas are appreciated.... Jinan
Nov 13, 2021 248 views
Hi, I'm Jinan and I want to be a journalist however, I don't exactly understand how you can end up in the type of journalism you would like to qualify in. I would like to become a field journalist and report not only breaking news, but cultural and religious stories and ideas. #journalism... I am doing a career bog project and trying to get insight on how do Journalists handle hostile or uncooperative interviewees.
#journalism #journalist I am a high school senior who wants to study history in college. I have been debating what career I might see myself in after college, and something with writing or journalism is one of them. #journalism #journalist Dejah
Mar 16, 2021 455 views
I'm a 9th grader interested in becoming a news journalist. I wanted to know what college courses I should take in order to pursue this career. #journalism #journalist #media I am currently a college student, and I am not sure what career I want to pursue. I am interested in multiple subjects including writing, history, and journalism. Is there a career that combines these things? What are some of the best careers in these subjects?
#history #writing #career Siva
Mar 05, 2020 385 views
Hi I am interested and fascinated by the things that go on in the media more than anything and I believe that is where my passion lies but am so nervous of failing and ending up with nothing. #acting #theater #art #media #writing Libby
Nov 20, 2019 333 views
I'm thinking of going into a writing career.
#writing Well for one right now I am only a sophomore in high school and I'm kinda looking into colleges where I can study these topics. I just don't know if there is a lot that offers that in the work force #journalism #linguistics .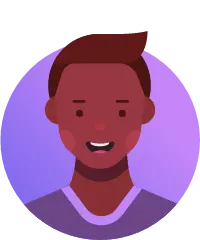 #english #writing #author I want to become an excellent journalist in the future and I want to know what kind of classes I should take that would help me in collage and In the far future. #journalism #writing #writing-and-editing Bryce
Mar 24, 2018 754 views
Many applications give you options on essays. Some choices seem ideal with my writing style that I could write them with good formatting, but other topics I feel as if the content I put into it would help me stand out, but may not be quite as structured. ##essays #writing #writing-and-editing... I am not sure what classes are available to me as a freshmen besides English 9.
#whichwaytogo #journalism #writing #career-counseling #career-development I love to write. I've always loved to write. I was looking over my dream college's catalog the other day and saw that there was a "professional writing" major. I am seriously thinking about going with that major, but what kind of job can I expect with it? Will I be doing interesting writing, or...