Jordan Rivera
Badges
Following Tags
Tags on answered questions
Active Locations CareerVillage has been a huge blessing in my life, and I would like to give back. Other than answering questions, what opportunities exist for me to accomplish this? Greg
Jan 30, 2019 410 views
I'm graduating next Dec and have been studying for the LSAT. I've been looking for a group to study with within the Bay Area, and a mentor to just ask questions about law school as a whole. Such as application process, reasonable expectations to acceptance, and a typical class schedule. Its...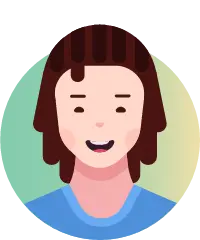 Eric
May 21, 2019 739 views
What is my purpose and what are humans made for #human-resources I'm super excited for college, but because of the major I want to pursue, I'm not sure if I'll have enough time to do everything! Is college life mainly studying? I've heard from multiple people that college is going to be the best time of your life, but they also say that high school does... Diana
Mar 19, 2018 598 views
I want to get the most out of studying abroad because it is a once in a lifetime opportunity. However, I am nervous that I am going to be too shy to talk to the people there. #Spain #study-abroad #foreign-languages Well I'm starting to apply for scholarships for college, and I'm not sure which ones are reliable. #scholarships #college #financial-planning Amanda
Mar 20, 2018 1309 views
I have applied for over 25 scholarships and I haven't heard back from any of them. I've worked really hard with essays and questionnaires, filling out all my information and I really want to be successful. I hope I got these scholarships for college because I don't want to have to worry about... As a mom who works full time, I am looking for online vocational training/programs that I can do at my own pace. However, since our budget is tight and I will be needing to take a cut in hours, I am needing to find some funding for school. We prefer not to take out any loans as my husband... Albert
Mar 19, 2018 1085 views
I have noticed that there are literally thousands of scholarship programs out there and there are hundreds that most students would be qualified to apply to. However, I, like most people, don't have the time or the energy to apply towards hundreds of scholarships in a year, so I need advice on... The only scholarships I can find are big ones with many people applying. How do I find smaller scholarships I will have a better chance of getting? #scholarships #scholarship #small-scholarships I am currently a high school senior that is applying for multiple scholarships to pay for any expenses that FAFSA will not cover.
#college #scholarships I am planning on attending veterinary medical school and am interested in knowing how to pay for it.
#medicine #veterinary #scholarships #post-secondary NAHOM
Jan 22, 2018 488 views
Im a sinior at highschool at the brink of graduation and untile recently, I have been increasingly worried about my past decisions to not apply for scholarships erlyer in fear that I may not be able to attend college this fall. #scholarshipfears Im good at every sport I play. I played varsity football my first year playing football and got honorable mention. #Athlete #financial-aid #scholarships