Jacob Schwarber, CPA
Badges
Following Tags
Active Topics
Active Locations Tatum D.
May 24, 2016 530 views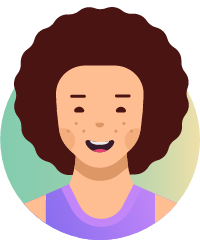 Ella M.
Oct 30, 2016 430 views Rachel B.
Feb 07, 2017 462 views Ena W.
Feb 26, 2017 603 views
Many people tell accounting is best major but I don't like it. #accounting... Amber S.
Sep 30, 2017 830 views Deshawn H.
Dec 18, 2017 461 views
Hello, I'm an 18 yr old male who is considering joining the Air Force or Army in hopes of becoming more mature, disciplined, and in better physical shape as a man. While also building relationships, becoming a better leader and hoping to advance in my career. However, I prefer to be not...

Abby L.
Dec 31, 2017 334 views
I'm looking for tips on time management, maximizing storage space and saving money while in college. Any advice would be greatly appreciated! #college #college-bound... Cassidy W.
Jan 13, 2018 331 views
I am deciding between Harding University and the University of Alabama. Harding is smaller and farther away, but it simply feels like home and I know a lot of people there that would make my college experience more fun and comfortable. My best friend and brother go there as well. However, there... Alexandria O.
Jan 16, 2018 229 views Diana T.
Jan 16, 2018 395 views
If I go to University of Arizona will I be able to get the same position in a career as if I go to Stanford? #careers... Chanvichheka L.
Jan 16, 2018 276 views Chanvichheka L.
Jan 16, 2018 221 views
Many people are unsure about what they are going to major in going into college; what if I am unsure about what is going to happen after college?... Madi B.
Jan 16, 2018 384 views
There are so many career options available but how do I know if I've chosen the right one before actually starting to work? I plan on majoring in chemistry because I've always loved science, but I'm worried that, even though there are lots of careers through that major, I might not love it... Faith J.
Jan 16, 2018 573 views
I'm asking because I was accepted into my dream college but it is over $50,000 and I cannot afford that. I want to find somewhere cheaper, but I also want to try and make it into this school because I fell in love with it and it has a good accounting program. To simplify this, does it matter...
17 votes
16 answers
Active May 18


Hanover, Minnesota Clara W.
Jan 16, 2018 376 views