Raven Quinones
Badges
Following Tags
Active Topics
Active Locations I'm a rising senior and I'll be attending a college fair soon. I hope to attend Northeastern or Johns Hopkins and I want to leave a lasting impression on the admission officers that will be at the fair representing the schools. What types of questions should I ask and how do I follow up after... I am asking this because I've been told all the benefits about college and only one struggle which was money. I want to know the other challenges because I want to succeed in college. collegeproblems college... What classes should I take?... Many college students say that college is the coolest thing ever but most adults say it's not as fun as it sounds..... Bogue Chitto, Mississippi Coming from imigrants parents ,growing up i been told to finish high school and pursue something small.At first i thought that maybe i should do that but once entering high school i was able to learn more about myself. I seen how stereotypes defines us and i want to change that.Some stereotypes... I am currently majoring in Psychology and I was wondering what steps would be best in order to get the most of my degree, in the sense of helping others. psychology...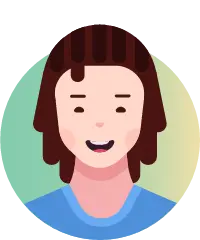 When looking at my college options, I understand that I have big dreams. I want to be a successful political journalist who attends a serious and respectable school. Looking back, I don't want to regret not pursuing oppurtunities and not taking risks. However, now I am in a cross road. Do I...
professional risk-taking college decision-making future dreams university I am in high school thinking about my future and the first thing that came to mind was expenses. In order to get into college for free I need scholarships and I don't know how to find them, or sign up for them either. pleasehelp... If I change my mind on career choices and want to go to a different school will I lose my scholarship money?... I'm looking into colleges and the colleges I have applied and been accepted at are very expensive and I think a burden on my parents.... I want to stand out when applying for scholarship because i need them as for i am the first person in my familly to go to college. firsttimer...