Katie Manderson
Badges
Following Tags
Active Topics
Active Locations 2 answers
Active Jul 27, 2018


Los Angeles, California I am asking this because I find it challenging to figure out what careers would fit me. Although, I have an idea on what studies I want to do...but they are not similar because they are on different parts of the spectrum of careers, starting from business management to clinical psychology to...
4 answers
Active Aug 03, 2018


Woodbridge, Virginia 3 answers
Active Nov 15, 2018


Laurinburg, North Carolina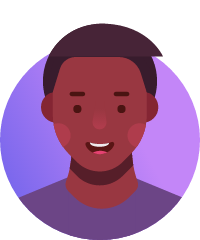 2 answers
Active Aug 24, 2018


Collinsville, Illinois 2 answers
Active Oct 24, 2018


Evans, Georgia Planning to be a diplomat but I would like to know if I will have to have a really amazing resume or is the academy only take testing scores. Something I would like to know before I am dead set on being a diplomat. #government #diplomat...
6 answers
Active Jan 05


Rhome, Texas I feel like i should giving a veterinarian a shot since its been my plan since a child. In the last year or so I've been reconsidering being a veterinarian because I really enjoy making others peoples lives easier. I just dont know what career to go into and what would satisfy my need to help...
1 answer
Active Jul 19, 2018

Green Hill, Tennessee 4 answers
Active May 09


Rome, New York 4 answers
Active Jan 25


New York, New York 2 answers
Active Sep 06, 2018

Pegram, Tennessee Oleksandra K.
May 09, 2018
2 answers
Active Nov 11, 2018


Cleveland, Tennessee Students at college are often away from their families, their support networks, so what services do colleges have to act as that network? Do colleges have services that step in when students have stress induced panic attacks of students suffer mental illnesses?...
1 answer
Active Sep 05, 2018

Chicago, Illinois 3 answers
Active Sep 10, 2018


Smackover, Arkansas 1 answer
Active Sep 26, 2018

Katy, Texas