Kathleen Saal
Badges
Following Tags
Active Topics
Active Locations William F.
Oct 23, 2016 648 views
I don't necessarily like to write but I have been told that I am good at it. I am trying to determine if being good at writing is the best way to judge if this is the career for me. #journalism #communications... D. O.
May 05, 2017 617 views
I'm a student currently pursuing a career in finance, but writing is a real passion of mine. I'm wondering if any professionals working at large publications like the NYT, New Yorker, or WSJ can tell me a bit more about how many job opportunities currently exist. Additionally, I'd love to... Janee W.
Aug 30, 2017 471 views
I want to be a journalist and one of the many questions I have about that particular career is how do you stay passionate about being a journalist when things are difficult/challenging. I'm curious about this because I know journalism can be very demanding and it has it's ups and downs as well... Matthew G.
Jan 10, 2018 269 views Mariya P.
Jan 17, 2018 327 views Mia V.
Feb 01, 2018 325 views
As a high school junior, I've been thinking more and more about what I want to be when I grow up, and automatically, I knew that I wanted to do something with English. After looking at some of the careers and professions, I came across journalism and think it's great for me! However, one... Malia S.
Apr 04, 2018 241 views
I want to go into journalism for fashion as a career. Where should I start as a student in the tenth grade? #fashion #journalism... Ty'Bria H.
Apr 24, 2018 224 views
Well for one right now I am only a sophomore in high school and I'm kinda looking into colleges where I can study these topics. I just don't know if there is a lot that offers that in the work force #journalism #linguistics... Jared G.
Aug 30, 2018 248 views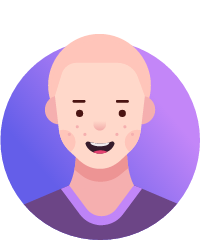 Emma B.
Feb 20, 2019 174 views
I want to know what type of books I should look for. I'm in 4th grade and doing a career project. And the career I am focused on is a Journalist. I don't know what to research and I need some ideas or suggestions for types of books I should get/ read. Make it appropriate for a 10 year old....
#writing #books #journalism #english #journalist #reporting #reading #author Susan F.
Feb 24, 2019 155 views
although i'm not set on anything yet, i've been considering pursuing journalism as a major. however, would a communications degree be more "useful" than a journalism degree since it's more broad? what is taught in for communications majors? what jobs could one get with a communications degree?... Dafne T.
Jul 02, 2019 126 views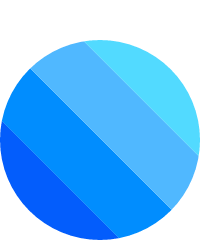 Ethan L.
Sep 25, 2019 98 views Mark S.
Nov 15, 2019 100 views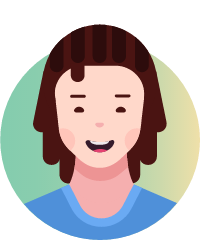 Ashley C.
Nov 16, 2019 178 views
If I've never published a book before, what are some good first steps? After all, not all writing now is in books but also short form media, copywriting, articles, etc. I've got a blog I'm updating regularly and I like connecting with my fellow writers. I genuinely both love and hate writing...
#journalism #writer #florida #writing #creative-writing #author #polkcounty