Kathleen Saal
Badges
Following Tags
Tags on answered questions
Active Locations I am a middle school student who took a test that said I should be a broadcast news analyst. #broadcast-journalism #sports-journalism #broadcast #schools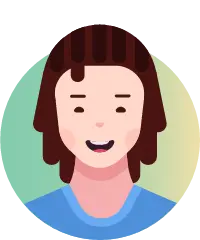 If I've never published a book before, what are some good first steps? After all, not all writing now is in books but also short form media, copywriting, articles, etc. I've got a blog I'm updating regularly and I like connecting with my fellow writers. I genuinely both love and hate writing... Mark
Nov 15, 2019 395 views Ethan
Sep 25, 2019 324 views
#college #technology #journalism I don't necessarily like to write but I have been told that I am good at it. I am trying to determine if being good at writing is the best way to judge if this is the career for me. #journalism #communications #business-communications Dafne
Jul 02, 2019 359 views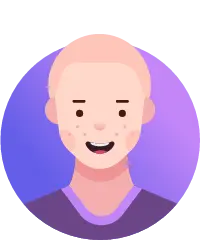 Emma
Feb 20, 2019 506 views
I want to know what type of books I should look for. I'm in 4th grade and doing a career project. And the career I am focused on is a Journalist. I don't know what to research and I need some ideas or suggestions for types of books I should get/ read. Make it appropriate for a 10 year old.... Jared
Aug 30, 2018 601 views
#televison
#sports
#production #media #tv #communications Janee
Aug 30, 2017 811 views
I want to be a journalist and one of the many questions I have about that particular career is how do you stay passionate about being a journalist when things are difficult/challenging. I'm curious about this because I know journalism can be very demanding and it has it's ups and downs as well... Well for one right now I am only a sophomore in high school and I'm kinda looking into colleges where I can study these topics. I just don't know if there is a lot that offers that in the work force #journalism #linguistics . Susan
Feb 24, 2019 374 views
although i'm not set on anything yet, i've been considering pursuing journalism as a major. however, would a communications degree be more "useful" than a journalism degree since it's more broad? what is taught in for communications majors? what jobs could one get with a communications degree?... Malia
Apr 04, 2018 409 views
I want to go into journalism for fashion as a career. Where should I start as a student in the tenth grade? #Fashion #journalism #fashion-journalism Mia
Feb 01, 2018 630 views
As a high school junior, I've been thinking more and more about what I want to be when I grow up, and automatically, I knew that I wanted to do something with English. After looking at some of the careers and professions, I came across journalism and think it's great for me! However, one... Growing up, I was the daughter of a single mother. Our financial situation could be classified as the grey area between poverty and lower middle class. Now, as I embark onto University life, my parents cannot financially support me. This leaves me choosing between community college and in state... I ask because I'm interested in sports and it is something I'm interested in pursuing.
#Sports #journalism #journalist #athletes