Pahrump, Nevada What are the most efficient ways to start and run a business? What are good ways to be financially stable and sustaining, while also saving and investing? In my high school it is not required to take a foreign language class to graduate, so as I am ending my junior year I have never taken any. Unfortunately, most colleges I want to apply to require two years of a foreign language to apply. There is a dual credit program between my high school and... I would like to go to a specific university, but there is a chance I will not get accepted. A community college near by said many students go there for two years and then transfer to the university. Will I still be facing the acceptances difficulties, or will there be a easier acceptances rate?... I understand that scholarships and grants will not cover my entire cost to go to college, but will I be able to take out enough loans to cover the rest of the cost? Or will they give me a limit? #loans #scholarships James
Feb 13, 2017 3232 views
Interested in becoming a lawyer but have heard attorney's only help people who can afford them #law #lawyer #law-school #attorney #legal #law-practice #legal-studies #law-services James
Jan 27, 2017 1160 views
Just want to know if I should be focusing on research, internships, volunteer opportunities or certifications? #career #career-counseling #career-choice #resume #recruiting #resume-writing #recruitment #job-application James
Jan 26, 2017 1623 views
I am still unsure about future career paths and declaring majors and am in need of some guidance. #college #college-major #career-counseling #career-choice #higher-education #college-majors #undecided James
Jan 26, 2017 1068 views
I've heard you can major in anything since GPA is most important, but what about majoring in the specialization field you hope to work in? #law #lawyer #political-science #policy Both of the schools have amazing programs, but my mother worries about me going too far. I don't want to accumulate too much debt though, so which should be more important to me? #university #school #tuition #distance #prestige My school was visited by a recruiter for a college, but they only have Physics. I know this school would fit me well, and it would be relatively inexpensive, but I don't want to not be hired due to my major being physics rather than a specific type of engineering. #engineering #college-major...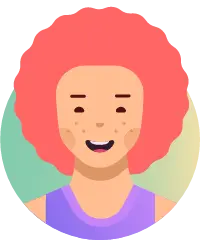 I personally love interviews and I never have an issue with them but the one question that I'm always super frightened that I'm going to be asked is "How much are you looking to be paid?" What should I respond with??? Using a specific number seems like a bad idea to be since if you put it too... Sky
May 24, 2016 772 views
I recently needed to decide to major in biology or chemistry #medicine #physician Sky
May 24, 2016 574 views
I am 17 years old and I would like to become a doctor, I'm asking this question because I would like to know if I have what it takes to achieve this. #medicine #biology #physician I am not sure if medicine is exactly what I would like to do #pre-med #pediatrics I am looking to go to Pre-Med school but I am unsure if I want to study Biochemistry or Chemistry. #doctor #pediatrics #doctorate-degree #biology #healthcare #hospital-and-health-care #majors