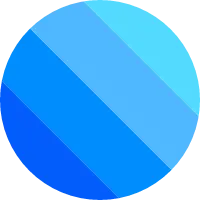 Karina B
Badges
Following Tags
Tags on answered questions
Active Locations I'm currently a high schooler trying to apply to jobs and internships.
Hoffman Estates, Illinois I have no job experience, a lot of volunteer experience but I don't know how to provide proof, and no government ID. Am I at a loss?? What are things that are required for a resume, things that you do and don't do, specific layouts, and if there are any templates that I can follow or use as a guide when creating a resume? How do I gain job experience with none? I have been wondering about these two questions for a while and would like professional answers, thank you kindly. Brin
Jan 13, 2018 374 views
While working on homework is it often that you have a question that doesnt get answered. In such a large group of people I am nervous that my questions eventually won't get answered and I will be stuck not fully understanding my work or being able to grasp the concept. #studytime I am soon to graduate with my Bachelor's in Criminology. I ask because I plan to go to grad school in FSU. I am having trouble finding consistent material for the GRE test. #graduate-school #gre Kemi
Jan 02, 2017 1045 views
Alright, so I don't want to make any mistakes with the GRE the way I did with the SATs. Should I actually buy a book for the GRE or do the practice tests that are available online. #testing #gre Price
Jul 17, 2020 461 views
I'm in the middle of my undergraduate Exercise Physiology degree and getting ready to apply to PT school in about 2 years. #physicaltherapy #graduateschool #testing #GRE #JULY20 I am about to begin my second semester in college, and I'm beginning to create my first student resume. How do I get started?
Note: this question was asked anonymously by a student I know I have to build a resume in order to properly apply for jobs, but everytime I ask for advice from people they tell me I should already know. I feel like I need to know what is really important, because when I look at examples online, they're often fancy and filled with too much information. I'm looking to pursue MS in CS from USA in 2023, I'm done with tests and will start with application process. Thanks Miles
Dec 14, 2016 749 views
I have heard of multiple answers for this question, but not many seem to sync up. Is it more proper to end with something as small as "sincerely," or is it better to just say nothing at all? Also, should you add something other than your name at the end of your emails? #professional #email I'd really like to create books, but I don't know where to start. And as a 14 year old with no money, It's been hard to find a way to make some cash. I want to find the best way to write and publish books. Can you help me out? I am and Introvert, I read books alot.... #career #diplomacy