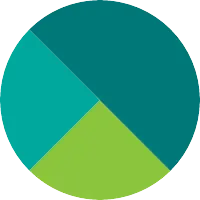 Paula P
Following Tags
Tags on answered questions
Active Locations Shay
Jan 16, 2018 796 views
Is there any pointers for freshly graduated students to stand out during their interview? Is there a method to prepare for the interview questions and what kind of question will the interviewer ask? #teaching #professionals #education #interview Julia
May 18, 2016 958 views
Is it better for a graphic designer specifically to work freelancing from home or AT a business, for a business? What are the pros and cons to both? I know this is the career field I want to enter, but I'm not sure what the best way to go about it is. Thanks! #design #graphics should i use any other job posting site other than indeed. does different job posting sites have different jobs listed ? #engineering #jobs #career-counseling #career-path #software #software-engineering #software-development #career-development Maria
Jul 12, 2020 1442 views
#human-resources #healthcare Eli
Oct 02, 2020 358 views
For my career goal i want to graduate with good grades and be a CEO i think to do that i need to do hard work as an individual contributor to start. Focus on financial and business acumen, and be vocal about my desire for leadership positions.#Career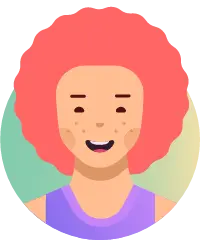 #job #interview #interviews I am always on time when it comes to work.
#work #interview Claire
Oct 07, 2017 1050 views
I am interviewing for a position as an intern for a member of Congress, but I'm unsure of how formally I should dress and what I should wear. #government #intern #interview #interview-clothing #government-administration I don't want to come off as nosy but I also want to have personality and humor into the interview to make it as best as possible. #career #jobs #interviews #internship #interviewing I am a current student looking into applying for social media marketing jobs and other positions in the marketing field. I have had submitted my minimalistic creative resume but I have always been curious if one option is better than the other in the eyes of a recruiter. Oh, and how do we know... Harry
Apr 22, 2020 1003 views
I'm in high school hoping to go into either a health or law profession after college. I am currently undecided about which university I want to go to and what my major will be. #job #resume #college Emma
Jul 30, 2020 742 views
I was hired for a teaching position in March and I completed all the training, but then all the in-person classes were cancelled and they didn't have enough online students for me to teach online. I still technically work there and I'm waiting for classes to return to in-person. Should I...
Vancouver, British Columbia, Canada #respect # #business #career Im still undecided and nothing has caught my eye for what I really want?
#undecided College courses or private course
#college #college-major #college-admissions #student #IT #Security #cyber #databreach #computer-engineering #writing