David Leung
Badges
Following Tags
Tags on answered questions
Active Locations How much are the salaries for Cybersecurity when you graduate? Melony W SKILLS Time management, Leadership, Adaptability, Teamwork, Active Listening, Organization and Critical Thinking. EXPERIENCE New City Kids, Paterson - First Grade Tutor August 2020 - PRESENT Homework help Teaching Music, Art, Reading buddies along with other extra curricular...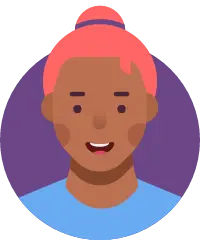 My Name is Dillon my dream job is accounting , I plan to get a CPA then go into the job as my career and I'd like to know what are 3 things you like and 3 things you dislike about accounting. I am a high schooler and i have always been very interested in trying to find out why people do the things they do, which is how I became interested in phycology. I like watching interviews and trying to analyze peoples behaviors throughout the scenes. I was wondering what it would be like to...
Great Barrington, Massachusetts Puerto Princesa, MIMAROPA, Philippines Ali
May 08, 2016 4087 views
I would really like to be a manager or CEO one day. What is the hardest part about managing a team? What do you like best about it?
Thank you! #technology #management #leadership #human-resources My first responsibilities is I've been doing is cleaning, delivering flyers and newspapers, stock food items at the marketplace. My second responsibilities is looking up career jobs that fits for me and them. My third responsibilities is talking to a supervisor or boss about my job I'm doing... Josh
Feb 12, 2020 1926 views
Hi. I'm an accounting fresh graduate who is currently trying to complete ACCA. I would like to go into advisory or management consulting but lately there are no responses from Big4 and other consulting firms. Therefore, I might have to start my career in either external audit or tax. Which of... Mireia
Jan 25, 2018 10197 views
#college #college-major #college-admissions #college-advice ##college #college-bound #college-recruiting #colleges #university #user-experience #nursing #teaching #education #psychology #computer-science #science #stem #engineering #accounting #business #college-counseling #lawyer... Nancy
Apr 29, 2020 2969 views
I keep hearing about investing some money, so I decided to give it a try.
But I need help?
How do I start investing?
What app is good for investing?
WHERE DO I BEGIN?
#finance #accounting #investment-management #money #career #COVID19 #Help #money