Serena Leung
Badges
Following Tags
Active Topics
Active Locations I am a senior in college, graduating in May. I have begun looking for jobs, but many of my peers have not. I would like to know if I am wasting my time right now, or if I should have started searching sooner. college jobs graduate job-search... I started drawing art digitally and posting it on Social Media and stuff, and the recognition I get is still nothing, Is there a way to gain recognition or am I just too impatient? arts social-media art...
Lapu-Lapu City, Central Visayas, Philippines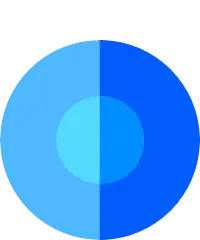 I am an athlete who loves to travel but is interested in both sports and real estate. traveling sports... I am a middle school student who wants to know if thinking about your career when your young is good or if you should wait to worry about careers and jobs until later in life. career future career-path... I'm a psychology estudant who adore help people. I think s necessary be available with our society. society... i am in collage and year company come in my collage for placement .and its common question in interview ,so please you help me to how to describe my in front of an stranger... I am a gr11 student and been part of the public speaking club of our department way back junior high school for 3 years. I have patience, good at communicating and sociable. high-school-students... I am in college at The Academy of Art University in San Francisco, CA. I play college basketball so that's a great outlet, but as a social person this pandemic has been extremely hard for me.... I am to give an interview next week to a Canada reputed company I just wanna about that what is the meaning of these Question tell me about your self. so many answers I have which is best for me please guide me i need your opinion i can explain & start to introduce my self means my name... I am a junior in college and am trying to find jobs to build up my experience for a finding a job in my field. I am currently enrolled to take accounting classes next semester but, I am not sure that is the correct step to take.... I'm Mickee and I am 20 years old. I'm in 1st year of college under the course of Bachelor of Aeronautical Engineering. I wanna earn some of my own money to help my parent financially. I am fluent in English and I know my ways in technology. I am also computer literate. jobs help salary...
Calamba, Calabarzon, Philippines