Stuart Bowen
Badges
Following Tags
Tags on answered questions
Active Locations I am curious to know how to get to a university.
#needhelp #college #college-admissions I've heard many stories of credits not transferring over after leaving a college. It's a scary idea to think of because then those classes were basically pointless. #transfer #collegecredits #college #college-advice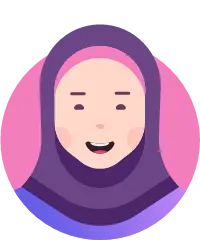 I'm currently enrolled into a community college and i am a freshman. Should i continue in a community college or should i transfer in 2 years or less into a university? I want to major in architecture. #architecture #community-college #college #college-major #academic-advising Kevin
Sep 01, 2017 634 views
I plan on attending a private university and I'm wondering about the cost. #expensive #college #university Marc
Oct 03, 2017 765 views
I am working currently and belatedly on my bachelor's degree in psychology and education at SUNY Old westbury as an adult transfer student. But my REAL passion is and has been for a long time now, to work towards helping young people find the college of their choice and get into exciting degree... is it a pass/ fail test #college #university #college-credit #clep-test Tia
May 12, 2016 903 views
I was hired after doing a work study, but have a friend who isn't finding employment. He isn't sure what to add to his resume, or if certain sections should come first. #college #job-search #hiring Allya
Aug 30, 2016 1166 views
I'm interested in quite a few different career paths and all of the career paths can't be tied together in just one major and I'm not too sure as to which career path that I intend on pursuing or if I will pursue more than one. I'm still trying to figure things out but scholarships are mostly... I recently thought I found the perfect major and minor. I was really excited to finally go from undecided to declaring my current major/minor, Apparel Merchandising and Product Development/Marketing. I was glad to finally share my decision with family and friends, only to have them make me... Karen
Sep 02, 2016 963 views
I am planning on going to a few interviews for internships/jobs and I am required to wear 'business casual.' I have tried looking this up on Google, but there are multiple different options that make things too vague. Please list the types of clothing for both males and females, as this... I need one. #academic-advising Hailey
May 16, 2016 1314 views
I am asking this because when I started my first year of college I was not planning on having a minor. I have asked a handful of people if it is really necessary and I always get different answers, so now I bring my question to this website for the professionals. My advisor at school is pushing... I am currently a student at Riverside City College, and I am planning to transfer to a University in the next few years. I wanted to know what the transfer process entails for not only out of state schools, but also California Universities as well. #school-counselor #education-counselor Kahla
May 15, 2016 997 views
I'm going to school to major in Psychology, but now I feel unsure. #college #undecided